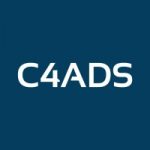 Portfolio Manager
At C4ADS, we are pushing the bounds of what is possible with open data and technology for anti-corruption and conflict-finance research. As the manager of our Sudan portfolio, an integral part of the Conflict Affected States program at C4ADS, you will be responsible for expanding and elevating the analysis of our Sudan portfolio while managing a team of exceptional analysts.
What You'll Do:
Manage a team of analysts and consultants working on a variety of projects across the Sudan portfolio, including:
Coordinate resourcing, budgets, staffing, and deliverables across the team
Manage analytical production across the portfolio
Maintain and improve analytical standards within the portfolio
Explore and integrate new analytical techniques to elevate the work of the program and the organization
Develop the research and analytic skills of your team members
Work in close coordination with Conflict Affected States Program Director, Chief Operating Officer, Director of Analysis, Director of Finance, and Chief of People to manage the analytical production and the administrative aspects of the portfolio
Produce a range of well-written products supporting portfolio impact pathways, not limited to investigations, white papers, memos, and public blog posts for a wide audience
Liaise with external funders, research partners, and partner organizations across the US, UK, and north and east Africa, including to develop new business opportunities and support partner investigative production
Represent C4ADS by briefing impact pathways externally, including to senior decision-makers, journalists, and at high-level public forums
Travel around the world to meet with partners, collaborate, and train partners in investigative methodologies and impact pathways
What We're Looking For:
Proven experience related to analyzing illicit activity across global defense industries, financial crimes, money laundering, conflict finance, or arms trafficking, particularly in East Africa or the Middle East
Project management, organizational, and leadership skills, including work that demonstrates:
Strong editing skills
Ability to brief at a high level
Creativity, passion, and initiative
Ability to think strategically, including in fluid and uncertain environments, with the initiative and drive to seize opportunities
Ability to balance and prioritize varied tasks
Native or professional-level fluency in Arabic
Dedication to our people-centered values and passion for our mission
Willingness to travel at short notice, including to high-risk environments
Bonus Points For:
Advanced proficiency in other critical languages (French, Russian, Chinese, etc.)
Master's degree or JD in a related field
Experience in big data analysis / data engineering / data management
Experience designing and conducting analytic training programs
How We'll Reward You:
$95,000 salary
Medical, Dental, and Vision Insurance
Voluntary 401(k) program with 4% matching
Unlimited vacation and flex time that focuses on the work, not hours
A $4,500 education stipend to continue learning new skills and languages
12 weeks of paid parental leave for the birth, adoption, or placement of a foster child
Life & disability insurance fully covered
Access to a pre-tax, flexible spending account (FSA)
SmartBenefits for pre-tax deposits on SmartTrip cards
A passionate team that values hard work and is serious about building and maintaining a great culture
To apply for this job please visit c4ads.org.