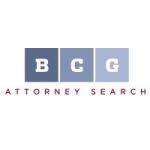 Personal Injury Lawyer
Practice Area: Personal Injury Defense, Job Type: Attorney,
Firm Type: Law Firm, Experience: 2 Years, Los Angeles office of a BCG Attorney Search Top Ranked Law Firm seeks personal injury lawyer with experience. The candidate will investigate new cases, draft and respond to discovery, draft meet and confer letters, take and defend depositions, communicate with opposing counsel and clients, draft and argue motions, and perform other litigation tasks. Will serve in cases like involve car/bike/motorcycle crashes, trips/slips and falls, dog bites, and other types of injuries. Practicing in areas of personal injury, landlord and tenant law, insurance claims, and litigation this California based firm is dedicated to handling the most complex legal issues presented. Committed to client service, the firm strives to provide personal attention, honest communication, and fast responses. The highly experienced and knowledgeable attorneys develop strong winning strategies for legal representation that lead to a successful settlement or a favorable judgment. The attorneys are diverse and can provide high-quality service in English, Spanish, and Russian.