Archived (not relevant)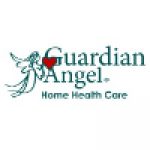 Personal Care Assistant / PCA
Personal Care Assistant (PCA)
Home Health Care, Inc.
Salary: 14.25 an hour
Full Time and Part Time
Home Health Care Inc is seeking Personal Care Assistants around the Twin Cities metro area! As a Personal Care Assistant you will be assisting clients one on one that are unable to live independently in Home Care. Be apart of a support program / support group. This type of role offers caregivers autonomy and the opportunity for meaningful, fulfilling relationships with clients. Your role as caregiving support is crucial to our client's wellness.
At Home Health Care, Inc., we employ self-driven individuals who are passionate about providing quality health care like nursing, therapy, and home health aide, and PCA jobs/ services to 21 Minnesota counties. With over 25 years as a locally-owned Medicare-certified home health agency, we have grown into a family of services, continuing to find new ways to bring the best care to wherever our clients call home.
PCA / CNA/ DSP / HHA / TMA Encourage to Apply!
Personal Care Assistant (PCA) Benefits
Medical, Dental and Vision insurance plans (Full-Time)
Paid Time Off (Full-Time)
401K (Full-Time)
HSA (Full-Time)
Short Term Disability Insurance (Full-Time)
Term/Whole Life Insurance (Full-Time)
Medical Bridge/Medical Confinement Insurance (Full-Time)
Opportunities for advancement within our family of companies
~Caring for Your Loved One or a family member~
In most cases, clients prefer to be cared for by someone close to them. We understand the special sacrifices this takes and are here to answer questions, provide the necessary training to ensure state and federal compliance, and offer you support through this process. Family caregiving is common through PCA services. Refer your loved one to our agency here or contact us today!
PCA / Personal Care Assistant Overview
Perform care services to clients unable to live independently without assistance
Provide the necessary services to maintain client's personal health, safety, and long-term care
Assist clients with daily living activities such as, preparing meals, grocery shopping, general household cleanliness, and provide companionship
Complete the appropriate records to document cares given and pertinent observations
PCA / Personal Care Assistant Qualifications
At least 18 years of age
Valid documentation to work in the U.S.
Conversational speaking proficiency in Russian / русский язык is preferred but not required.
Must complete Minnesota DHS PCA/CFSS training and certification exam
Valid Driver's License, reliable vehicle, and willingness to transport a client
Confidence to work with little supervision and make appropriate judgments