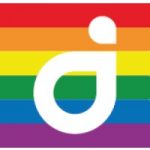 Personal Assistant to Chief Executive Officer
Following growth and expansion of the Western European office and operations, our Client is looking for an Executive Personal Assistant to CEO. Executive PA performs a variety of administrative tasks and support company's senior-level managers. Ultimately, the goal is to contribute to the efficiency of the business by providing personalized and timely support to CEO and executive team.
Main Responsibilities:
Provide a professional and customer-oriented service to support CEO & Senior Management
Be responsible for the Senior Management's schedule including arranging complex travel arrangements, scheduling of meetings, planning and preparations of events
Act as a first point of contact: dealing with correspondence and phone calls and responsible for ensuring information is forwarded to the appropriate employee in an efficient and timely manner
Produce/prepare documentation for the Senior Management including confidential material
Reminding the Senior Management of important tasks and deadlines
Manage databases and filing systems
Liaise with and proactively collaborate with the other Executive PAs to ensure the best possible service
Event management activities for Amsterdam office and affiliated companies in the Netherlands
Perform miscellaneous tasks to support Senior Management team, according to the current workload
Candidate profile:
Bachelor or Master degree
Proven experience working as a personal executive assistant
Outstanding organizational and time management skills, the ability to multitask
Excellent verbal and written communications skills
Discretion, trustworthiness, flexibility and adaptability, tact and diplomacy
Ability to be proactive and take the initiative
Experience with databases, Microsoft Office
Fluent in English and Ukrainian and/or Russian - must have qualification
minimum intermediate level of Dutch - must have qualification
To apply for this job please visit LinkedIn.