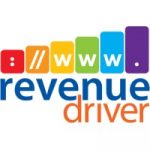 Performance Marketing Specialist
GDN Performance Marketing Specialist
Revenuedriver is a Digital Media Agency that operates a network of websites in the ecommerce and publishing industry, with the goal of improving customer experience online. We are focused on Display, Native and Search advertising with expertise in performance marketing. We are working with international clientele and working at a global level, with a team distributed across multiple countries.
We are looking for a Performance Marketing Specialist with expertise in GDN to join our team.
As the Performance Marketing Specialist you will carry out the setup, optimization, and enhancement of media campaigns on GDN. Being at the forefront of delivery, you will do the execution and realization of strategy and activation.
Where your expertise is needed:
The candidate must have strong experience in buying traffic from GDN
Setting up, monitoring and optimization of media campaigns (including adjusting budgets/bids, altering targeting and refreshing creatives)
Optimizing campaigns based on data points such as audience, device, location and time performance as well as other critical indicators in order to maximize their performance and ROAS
Develop estimates and forecasts aimed at the correct allocation of the budget and campaign settings in order to achieve the assigned objectives
Analyzing campaign results continuously, with the ability to notice and flag any issues within large sets of data, and actively improve on performance by making good use of insights
What we are looking for:
Minimum 2+ years of experience with Google Ads. Previous agency, online publisher/sales house or retailer experience is a plus
Hands-on platform knowledge and proven experience in the management of GDN Campaigns
Experience with marketing automation practices and tools
Analytical thinking / result-driven and solution-oriented working style.
Excellent prioritization and time management skills
Strong level of autonomy and decisiveness based on data
Excellent presentation and communication skills
It is paramount to be fluent in English, both written and spoken
What do we offer:
The type of contract offered will be commensurate with the experience of the selected candidate.
Benefits:
Performance Based Bonus
Possibility of remote work if needed
Flexible working hours
To apply for this job please visit LinkedIn.