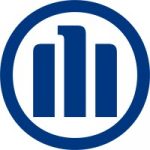 People Consultant for Senior and Top Management (m/f/d) at Allianz SE #StandwithUkraine
Who are we?


Are you keen on driving innovation? Do you thrive in a culture of diversity, collaboration and trust? Then let's care for tomorrow. At Allianz SE, you can count on having a voice, driving innovation and change and making an impact – for us, yourself and the world. For more about Allianz SE, click here .
Who will you be joining?


Allianz SE People & Culture is the local HR department of Allianz SE. We are responsible for all activities along the People value chain as well as culture change at our global headquarters. With an in-depth understanding of the business and the needs of our people, we deliver best-in-class support to our internal and external clients. We operationally implement the strategic People agenda of Allianz Group at Allianz SE. Together we build an environment where everyone feels empowered and has the confidence to explore, grow and shape a better future for our internal and external customers and the world around us. We embrace diversity and inclusion in our workplace and are proud to be an equal opportunity employer. We encourage you to bring your whole self to work, no matter where you are from, what you look like, who you love or what you believe in.
Reporting directly to the Head of People & Culture for Allianz SE, you will be responsible for the delivery of all People-related topics to our senior and top management, acting both as counsel and coach for managers with regards to relevant policies and procedures. You will support the Senior HR Business Partners along the entire HR value chain for senior and top management and drive overarching topics for Allianz SE.
How can you make an impact?


Act as partner to the business: key contact to senior and top management of Allianz SE, consult new hires and existing executives throughout entire People value chain
Proactively support Head of People and Senior HR Business Partners in consulting and operationally servicing senior and top management
Reliable and professional initiation, implementation and management of contracts and other legal documents for senior and top management population
Processing of executives' requests and queries as well as benefits consultancy including company cars, reimbursements, compensation
Compensation and year-end process management for senior and top management population; official Compensation Coordinator for Allianz SE including steering of Allianz Equity Incentives program for all levels
Central management of procuration process (general power of attorney to act on behalf of the company) for Allianz SE including registrations, deletions and modifications
Manage relevant processes towards Works Council and Senior Managers' Council


What are you made of?


Good academic track record with studies preferably in Economics, (Organizational) Psychology, Sociology, Law or equivalent educational background
2-3 years of professional experience in HR, ideally in an operational role
Strong computer literacy in MS Office and profound knowledge of SAP-HR and SuccessFactors
Experience in one or more core HR areas of expertise such as Reward & Performance, International Assignments or Labor Law is a plus
Experience in interacting with senior and top management at eye level
Fluent in English and German (spoken and written)
Strong organizational skills and structured way of working with high attention to detail combined with hands-on mentality and operational, execution-driven way of working
Flexible, entrepreneurial mindset and ability to work effectively in a dynamic, fast-paced environment
Can-do attitude radiating a positive spirit and strong customer and service orientation as well as ability to develop networks and strong relationships both within HR and to the business
Excellent communication as well as interpersonal and intercultural skills
High level of discretion and sensitivity for dealing appropriately with sensitive, confidential matters
Previous experience in business related functions (e.i. Sales, Operations, Claims, Underwriting, Investment Management, Asset Management, Consulting, Product Development, Finance, Market Management, Digital / Tech etc.) is a plus.


Do we have what you need?


Flexible working arrangements (opportunity to work from home few days per week)
Individual and excellent career development opportunities/plans
Family friendly working environment
Health & well-being offerings
Company pension & health insurance
Multi-national, diverse and inclusive community
Opportunity to make an impact on our sustainability initiatives


And there is much more!
Find out more here: Allianz SE Benefits
More information regarding our recruitment process: Allianz Careers
Additional Information


Senior Recruiter: Isabelle Ebel +49 (0)89 3800-17456
Please submit your applications only via our online tool.
We support Ukrainian and Russian job-seeking refugees looking for a new job - your applications are welcome.
27173 | Product Management | Professional | Allianz SE | Full-Time | Permanent
Allianz Group is one of the most trusted insurance and asset management companies in the world. Caring for our employees, their ambitions, dreams and challenges, is what makes us a unique employer. Together we can build an environment where everyone feels empowered and has the confidence to explore, to grow and to shape a better future for our customers and the world around us.
We at Allianz believe in a diverse and inclusive workforce and are proud to be an equal opportunity employer. We encourage you to bring your whole self to work, no matter where you are from, what you look like, who you love or what you believe in.
We therefore welcome applications regardless of ethnicity or cultural background, age, gender, nationality, religion, disability or sexual orientation.
Great to have you on board
. Let's care for tomorrow.
Note: Diversity of minds is an integral part of Allianz' company culture. One means to achieve diverse teams is a regular rotation of Allianz Executive employees across functions, Allianz entities and geographies. Therefore, the company expects from its employees a general openness and a high motivation to regularly change positions and collect experiences across Allianz Group.