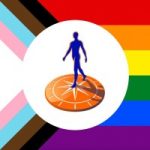 Pega Developer
You make sure to get complex chains working that go beyond the purview of a single program and of course you are capable of getting them work. In the domain of Distribution, you will get the opportunity to contribute and work with the newest developments in the market and thus develop your knowledge and skills to the maximum extent possible.
You and your job


Being part of our DevOps team you are responsible for changing and running the IT solutions you deliver. Here software development is not only about implementing business requirements, but also takes into account operational aspects such as maintainability, stability and security requirements. In addition you will work with continuous delivery, test and behaviour driven development, test automation and software delivery measurement, in order to improve the team and the process.
Practical Examples


Together with squad Indra, Inferno & rocket we are developing WFM (workflow management) within cloud based Pega technology. This application answers the question if a customer can be or stay a customer of Rabobank at a certain moment in time. In example a company who had a Russian owner could very well be a customer of Rabobank half a year ago, now given the war in Ukraine, this is far from the case. We are the gatekeepers of the financial system with systems like WFM!
Facts & figures


36 or 40 hours per week
Join 100+ collegues within the area
43,822 Rabobank colleagues around the world


Top 3 Responsibilities


Working in a team where business and Pega DevOps engineers collaborate closely to make a difference in the way Rabobank engages with it's customers.
Responsible for technical activities that range from coding to active involvement in the delivery pipeline, test automation, test execution for different test levels, defect management, test data management, test strategy, automated deployments.
Having a proactive mindset in terms of continuous improvement.


This requires a specific and challenging mindset: the ability and willingness to take responsibility for the full software development process and the drive to continuously improve. The complexity of the job lies in ensuring a balance between running and changing the systems. In achieving this balance you can really put your development, cooperation and communication capabilities to work! Impact, persuasiveness, organizational sensitivity and cooperation are clearly essential for the role of a Pega Engineer.
Together we achieve more than alone


We believe in the power of difference. Bringing together people's differences is what makes us an even better bank. So we are very curious about what you can bring to our team at Indra or Inferno. The 9 people in squad indra are creating software using Pega technology to answer the question if a customer can be a customer at the Rabobank. Working together is the way we work; as 1
passionate team at Rabobank. Talking of Rabobank: We are a Dutch bank that operates in 38 countries for over 9,5000,000 customers. Together with these customers, our members and partners we stand side by side to create a world in which everyone has access to enough healthy food. In the Netherlands we work to create a country in which people are happy with how they live, work and do business.
You and your talent


A completed, relevant HBO or WO education (Informatics, Information Technology or Business Management)
3+ years of relevant engineering experience
Knowledge of Pega or other BPM solutions
Interest in DevOps, Agile and/or Scrum software development


This Is What We Offer You


up to € 5.655,- gross per month (scale 9)
Thirteenth month's salary and 8% holiday allowance
an extra budget of 11% of your gross salary to be used at your discretion. Buy extra holiday hours, add more to your pension savings or ask for part of the extra budget to be paid out.
a budget of € 750- to set up your home working space and a monthly home working allowance of up to € 40-
a personal development budget of € 1,400-
a combination of working from home and at the office
100% reimbursement of commuting costs if you travel by public transport
A pension scheme to which you contribute 3.5%
151.2 hours holiday per year + 1 Diversity Day per year


This is a selection of the terms of employment for a DCO based on a 36-hour working week. You can find all terms of employment on rabobank.jobs/en/conditions-of-employment.
You and the job application process


Any questions about working at Rabobank and the process? Contact: Jerrol Spier, Tech Recruiter KYC via Jerrol.spier@rabobank.nl.
We will hold the interviews through a video call.
You can find answers to the most frequently asked questions on Frequently asked questions - Careers at Rabobank
A security check is part of the process.
We respect your privacy.