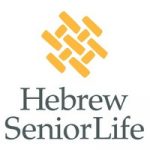 PCA/CNA, Russian Speaking, 32 Hour, Nights, 2 Berenson, LTCH
OVERVIEW:


Hebrew Rehabilitation Center has a great opportunity available for a Patient Care Associate. The primary role of the Patient Care Associate is to protect, sustain, and nurture the patients that live at the Center. They provide assistance with activities of daily living, care of the patients environment, and meet other needs as required. The goal of the work of the patient care associate is to provide assistance that promotes a high quality of life for the residents. The patient care associate works as a member of a team that seeks to achieve a home like setting while maintaining excellence in all areas of care.


In addition, the patient care associate will demonstrate a strong commitment to the philosophy and mission of Hebrew SeniorLife and recognize resident's dignity and choice in all aspects of daily life. They are an active participant in the activities, work, and social environment of the floors/households, and strive to make every patient encounter into a positive and meaningful experience and opportunity, while ensuring the provision of safe and efficient quality care.


RESPONSIBILITIES:


Recognize and respond to the needs of the patients and families
Recognize and communicate changes in the patient's condition to the appropriate nursing team member
Adhere to Safe Patient Handling practices, i.e. maintain a no manual lift environment
Participate in Quality Improvement programs
Assist patients with all aspects of personal care as indicated in the care plans
Document pertinent information regarding care delivered in the designated areas of the patient's electronic medical record
Report accidents and incidents as they occur
Report any observed or suspected patient abuse immediately
Observe and report skin integrity
Participate in daily report team and care planning meetings as needed
Be proficient in obtaining vital signs and other procedures such as temperature, pulse, respirations, blood pressure, weight, pulse oximetry and urine and stool specimens as directed
Follow infection control practices
Attend and participate in ongoing training and educational classes
Maintain confidentiality and privacy of the resident according to HIPPA regulations
Communicate effectively with peers, other team members, patients and families
Facilitate life enrichment activities that encouragepatient engagement
Maintain cleanliness of the patient's room and common program areas
Prepare, serve, and clean up after meals and snacks
Participate in committee meetings
QUALIFICATIONS AND PHYSICAL REQUIREMENTS:


RSU Patient Care Associates: Certified Nursing Assistant certification is required in good standing upon hire and on-going.
Fluent English skills required – verbal and written
Computer literacy required
Flexibility and ability to work independently and collaboratively
Must complete mandatory HSL/HRC educational requirements and programs