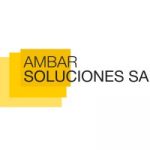 Payment System Specialist
Who are we?
We are Ambar Soluciones SA, a company based in Barcelona, ready to support your successful fintech career. We provide financial market participants around the globe with services for financial and data analytics, IT development, and maintenance. We aim to create a modern and comfortable IT environment for our clients.
We are always in search of highly qualified specialists. Join us if you are looking for a dynamic company that cares about its employees. We offer multiple benefits for your continuous development, well-being, comfort, and career opportunities. And don't forget about our free lunches 🙂
Work with us—boost your skills!
About the role:
We are seeking a team member with native or bilingual level of Russian and fluent level of English for a Payment Analyst position. The role of Payment Analyst is to ensure high availability and performance of the company's payment systems, in order to provide a high quality of customer experience and support the rapid growth of the firm.
What will you do?
Maintain existing payment systems.
Keep developing the company's payment operations to ensure quick growth.
Analyze complex system and business requirements.
Research and analyze payment options used by customers.
Monitor the market trends in the industry and by country.
Introduce new payment systems to improve the quality of customer experience.
Participate in solution architecture and system design.
Manage development, testing, installation, conversion, implementation, problem and bug solutions of current and future payment solutions.
Closely monitor analytics, system performance and other alerting and monitoring tools to ensure high availability of the systems.
Build and foster an excellent relationship with both business and IT stakeholders.
Collaborate with various teams, including strategy, legal, operations, finance, IT, etc.
Be the point of contact for all payment systems providers for all possible issues.
Demonstrate a strong understanding of the financial ecosystem and partner related fees and transactional costs.
Negotiate with payment service providers better prices and conditions for the company.
Troubleshoot and provide support for payment operations.
Identify opportunities to improve efficiency in processes.
Meet the targets established for each country.
Think ahead and provide solutions that anticipate future needs.
Manage confidential information/documents with a high level of discretion.
Who you are:
Fluency in 2 languages: Russian and English
Solid sales or procurement experience, min 1 year on the similar position
Quick learner
Critical thinker and problem-solving skills
Team player
Good communication skills
Proactive approach to work
Ability to prioritize and multitask
Ability to work and deliver strong results in a dynamic environment
Benefits:
From your first day:
Competitive salary based on experience and skills
Healthy lunches from our catering partners (gluten-free, lactose-free, vegetarian, and vegan options available).
Daily fresh fruits, healthy snacks and a full stocked kitchen.
A computer of your choice (Windows or Mac) - not applicable for some positions*
No dress code policy
Free Parking Space for your car
Flexible Working Schedule (you don't have to be worried about running 5 minutes late)
100% Covered 30 days/year of sick days
Career development upon business needs
Team buildings and two corporate parties a year!
23 Paid Vacation Business Days
After a probation period:
Private health insurance
Coverage for up to 50% of your language classes, sports membership, and mental health support.
Relocating to Barcelona? We will cover the cost of:
Transportation costs from the place of permanent residence to Barcelona.
Accommodation for the first 30 days (so you don't have to stress about where to stay)
Real estate agency fees
To apply for this job please visit LinkedIn.