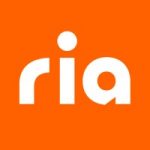 Payment Operations Support Specialist
Our Mission
We open ways for a better everyday life by providing our customers fast, reliable, and affordable money transfers to their loved ones and providing our employees with a diverse environment with growth opportunities.
We Offer
Competitive pay, great work ambient in an international company.
Our Culture
Although diverse and multicultural, the Ria DNA is very specific. To work with us, an employee needs to possess a level of empathy and commitment that may not be required in most businesses and industries. Always humble. Always open. Always driven. Always transparent. This is the Ria way.
Join Us
Does this sound like you? Do we sound like the company you've been looking for? We hope you can join our mission to bring better opportunities to the migrant population around the world.
Apply Today!
RESPONSIBILITIES
Join our Network Management Team and make a difference in expanding our network for our customers to have more diverse options to send or receive money. We're looking for a self-motivated and innovative Payment Operations Support Specialist, to play a key role in coordinating and integrating new business and support our existing network of payout and sending partners. You'll have the unique opportunity of working with our global partners in different countries.
Key responsibilities include:
Provide support to existing partners by resolving incidences in a timely fashion on the operational & administrative side.
Keep update Ria´s database in regard to partner´s network data
Keep update the currencies fluctuations.
Familiar with Financial Accounting concepts
Familiar with Bank Deposit concepts
Capacity to handle and fully understand a wide range of business rules concepts
Capacity to coordinate calls, in English, with third party partners to perform processes mapping and investigation on the product offered.
Ensuring the setup of the products offered by our partners is following the procedures & standards.
Capacity to do investigations around Banking concepts
Work Globally – You'll work closely with internal and external partners and help to figure out ways to make our customers' lives better.
QUALIFICATIONS
Our Ideal Candidate
Embraces our values; always humble, always open, always driven, and always transparent.
Embraces our values; always humble, always open, always driven, and always transparent.
Here are the key qualifications: you'll need to have 1-3 years of experience, on product knowledge and operational procedures for Partners, perform Investigations of Business & Banking Practices. You'll need to have excellent communication skills in English and Ukrainian/ Russian languages
Good level of Microsoft Office packages. Advanced Excel