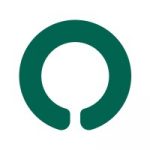 Patient Relations Manager, Medicaid Specialist
Description

Company: Oak Street Health

Title:
Patient Relations Manager, Medicaid Specialist
Location:
Location flexible, prefer IL, IN, PA, MI, TX, NY
Role Description


Oak Street Health takes a team-based approach to providing outstanding patient care. Patient Relations Managers (PRMs) - Medicaid Specialists are an integral part of our team and sit within our Contact Center team. They place outgoing and receive incoming calls or referrals in an effort to support our low-income eligible patients with assessing and applying for Medicaid. Medicaid helps patients save money on healthcare expenses, thus improving their access to care. PRMs - Medicaid Specialists advocate for our patients by helping them navigate low-income and insurance resources available. They are also a resource to our center teams for questions regarding Medicaid and eligibility. During the upcoming Medicaid redetermination period PRMs - Medicaid Specialists will be integral in helping our patients navigate the state-specific redetermination process to maintain coverage and continuity of care.
Core Responsibilities

Place outgoing and receive incoming calls or referrals to assist patients in the Medicaid redetermination process and eligibility and application process
When applicable, attend Medicaid redetermination events in person to support patients application and renewals
Learn the ins and outs of Medicaid and use knowledge to assist patients with navigating low-income resources available
Serve as internal resource for all teams on Medicaid questions
Advocate for the patient in what resources they are entitled to
Gain the trust of Oak Street Health patients in an effort to properly advise them in their healthcare coverage
Effectively communicate and coordinate across teams to ensure patient needs are met
Provide exceptional customer service
Other duties, as assigned

What are we looking for?

Sales background preferred, but not required
Prior Medicaid experience preferred, but not required
Familiarity with relevant patient population
Community health experience preferred
Proficient PC skills
Bachelor's degree preferred, or equivalent experience
Fluency in Spanish, Polish, Russian, or other languages spoken by people in the communities we serve, where necessary
US work authorization
Someone who embodies being "Oaky"

What does being "Oaky" look like?

Radiating positive energy
Assuming good intentions
Creating an unmatched patient experience
Driving clinical excellence
Taking ownership and delivering results
Being relentlessly determined

Why Oak Street Health?


Oak Street Health is on a mission to "Rebuild healthcare as it should be'', providing personalized primary care for older adults on Medicare, with the goal of keeping patients healthy and living life to the fullest. Our innovative care model is centered right in our patient's communities, and focused on the quality of care over volume of services. We're an organization on the move! With over 150 locations and an ambitious growth trajectory, Oak Street Health is attracting and cultivating team members who embody "Oaky" values and passion for our mission.
Oak Street Health Benefits

Mission-focused career impacting change and measurably improving health outcomes for medicare patients
Paid vacation, sick time, and investment/retirement 401K match options
Health insurance, vision, and dental benefits
Opportunities for leadership development and continuing education stipends
New centers and flexible work environments
Opportunities for high levels of responsibility and rapid advancement

Oak Street Health is an equal opportunity employer. We embrace diversity and encourage all interested readers to apply.
Learn more at
www.oakstreethealth.com/diversity-equity-and-inclusion-at-oak-street-health