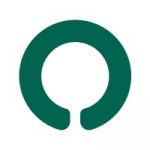 Patient Relations Manager – Float
Description


Company: Oak Street Health
Title: Patient Relations Manager
Oak Street Health is a rapidly growing, innovative company of community-based healthcare centers delivering higher quality health and wellness care that improves outcomes, manages medical costs and provides an unmatched experience for adults on Medicare in medically underserved communities. By providing holistic, comprehensive and integrated care right in our patients' communities, we can help keep them healthy and reinvest cost savings in further care for those same communities and others. Since 2013, Oak Street Health has brought its singular approach to tens of thousands of people across the nation. With an ambitious growth trajectory, Oak Street Health is attracting and cultivating team members who embody Oak Street values and are passionate about our mission to rebuild healthcare as it should be.
For more information, visit www.oakstreethealth.com.
Role Description


Oak Street Health takes a team-based approach to providing outstanding patient care. Our Service Team builds individual relationships with our patients and ensures they are happy with their experience. The Service Team is responsible for delivering excellent, high-touch assistance to our patients everyday.
Patient Relations Managers (PRMs) are an integral part of our team. They are the insurance experts at each clinic. They advocate for our patients by helping them navigate through insurance options and bills. They are also a resource to the care team and outreach team for questions regarding Medicare and eligibility. PRMs are key players during Open Enrollment ensuring that our patients are informed of all their options surrounding Medicare.
Core Responsibilities

Learn the ins and outs of Medicare and use knowledge to assist patients with navigating insurance issues
Serve as internal resource in the clinic on insurance questions for physicians and staff
Assist patients in navigating the healthcare system, help patients resolve medical bills inside and outside of Oak Street Health (advocate for the patient)
Build and maintain trusting relationships with Oak Street Health patients in an effort to properly advise them in their healthcare coverage
Manage welcome visits and orientation processes for new Oak Street Health patients
Assist patients with applying for public benefits, such as Public Aid, free phones, and Extra Help for prescription drugs
Support the clinic management team on operational activities, as needed, including scheduling and billing
Provide exceptional customer service to create an unmatched patient experience
Foster patient engagement through the design and execution of events, including center tours
Other duties as assigned

What are we looking for?
We're Looking For Motivated Individuals With

A problem-solving orientation and a flexible and positive attitude
An eagerness to help us build and refine our operating model
Sales background preferred, but not required
Experience with and a supportive attitude toward our patient population of older adults
Familiarity with relevant patient population
Community health experience preferred
Proficient PC skills
Bachelor's degree preferred, or equivalent education and work experience
Fluency in Spanish, Polish, Russian, or other languages commonly spoken by people in the communities we serve preferred, where necessary
US work authorization
Someone who embodies being "Oaky"

What does being "Oaky" look like?
Radiating positive energy
Assuming good intentions
Creating an unmatched patient experience
Driving clinical excellence
Taking ownership and delivering results
Being scrappy

Why Oak Street?
Oak Street Health Offers Our Coworkers The Opportunity To Be At The Forefront Of a Revolution In Healthcare, As Well As

Collaborative and energetic culture
Fast-paced and innovative environment
Competitive benefits including paid vacation and sick time, generous 401K match with immediate vesting, and health benefits

Oak Street Health is an equal opportunity employer. We embrace diversity and encourage all interested readers to apply to oakstreethealth.com/careers.