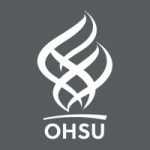 PAS Specialist – Family Medicine at Richmond
Department Overview


The Richmond clinic is a Federally Qualified Health Center. Our clinic welcomes and treats all southeast Portland residents, regardless of their ability to pay, insurance status, income, background and preferred language. We respect our patients' beliefs, values and cultural needs. Learn more about Primary Care at OHSU .
As the PAS Specialistbat Richmond you will be responsible for scheduling appointments, checking patients in and out for appointments, verifying demographics and insurance, answering phone calls, collecting payments, paperwork, assisting with a backup duty (cross trained to help cover referrals, billing, eligibility, medical records, etc), attending meetings, ensure that the environment is clean and performing other duties as assigned.
Function/Duties of Position

Telecommunications

Triages and documents accurately telephone calls from patients including requests for medication refills, complaints, general information inquiries, and urgent health care concerns. Delivers such information or requests promptly to the appropriate providers or their designees.

Customer Service

Provides high quality customer service to both external customers (patient, referring providers, and insurance carriers) and internal customers (OHSU health care providers and staff) that meets or exceeds the service standards of the health care industry. This duty includes prompt and professional communication efforts, face-to-face customer contact skills, crisis management, facility with available information technology, standard complaint processing, flexible coverage of internal service needs, and the continuous application of process improvement methods and skills.

Point Of Service Operations

Greets patients and confirms that an appointment has been kept. Inspects insurance cards and/or authorization notices. Identifies and collects deductible payments, co-payments, and deposits on services; provides receipts and completes necessary accounting procedures.
Verifies and updates the common data set on-line.
Explains and satisfies any necessary patient signature requirements.

Enrollment & Authorization

Gathers and/or verifies patient information including demographics, insurance coverage, and financial status. Confirms patient eligibility for health care coverage and clarifies any managed care arrangements.
Obtains authorizations for clinical care, procedures, and laboratory studies. Enters all information accurately into OHSU databases or into the medical record when necessary.
Follows up on pending authorizations until they are obtained.

Arranged Care

Schedules new patient appointments on line and manually if necessary. Obtains prior medical records and studies if appropriate.
Creates a medical record if needed. Arranges stretchers, wheelchairs, and interpreters when necessary, and accommodates other special needs whenever possible. Mails information packets.
Provides personal reminders to patients about upcoming appointments.
Obtains and prepares OHSU medical records before scheduled appointments.

Required Qualifications

Six months of work experience in a medical office setting, including high volume direct patient contact OR
One year of work experience in a high volume direct public contact position
Note: Successful completion of a formal OHSU Administrative Internship Program will substitute for one year of experience.

Knowledge And Skills Required

Basic computer keyboarding skills including typing of 30 - 45 wpm.
Excellent verbal and written communication skills (over the phone, e-mail and in person)
Accurate message taking
Strong customer service skills

Preferred Qualifications

Associates or Bachelor's degree in business or other health care related field.

Experience

Previous family practice experience Previous experience working in a low income clinic (Federally qualified health center or rural health center)
Previous experience with culturally diverse patients

Job Related Knowledge, Skills And Abilities (Competencies)

Bi-lingual: Russian or Spanish or Vietnamese
Knowledge of medical terminology
Knowledgie of EPIC
MS office (excel and word)

All are welcome


Oregon Health & Science University values a diverse and culturally competent workforce. We are proud of our commitment to being an equal opportunity, affirmative action organization that does not discriminate against applicants on the basis of any protected class status, including disability status and protected veteran status. Individuals with diverse backgrounds and those who promote diversity and a culture of inclusion are encouraged to apply. To request reasonable accommodation contact the Affirmative Action and Equal Opportunity Department at 503-494-5148 or aaeo@ohsu.edu.
As an organization devoted to the health and well-being of people in Oregon and beyond, OHSU requires its employees to be fully vaccinated against COVID-19.