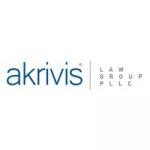 Paralegal/Office Manager
Akrivis Law Group is seeking a Paralegal/Administrative Assistant in its Washington, DC office (must be in the area or willing to relocate) starting Summer, 2023. This position will be bifurcated into a paralegal role, assisting firm lawyers on research projects, court and agency filings, case management, and preparation of client matters, and an administrative role, helping handle the firm's back-end management, dealing with vendors and accountants, handling billing matters, and assisting in social media and marketing.
A great opportunity for a new or recent college graduate to not only learn substance in law practice, but also the workings of a business, as well as those enrolled in graduate school at night.
We seek someone ambitious with excellent organizational, communication, and personal skills, with a proven record of academic achievement who is able to function in a startup style environment and can therefore take initiative. Working with clients around the world, mainly on issues of a cross-border nature, the person must feel comfortable working in a dynamic, multicultural environment working with international clients.
Experience is not necessary but preferred.Language skills (esp. Spanish, Russian, Arabic, Japanese) not required but a plus. Very competitive salary with health and 401k benefits. Position will be in-person in Washington, DC 4 days a week, with 1 day a week remote. Must have US work authorization, a bachelors degree from a top tier university and meet minimum GPA requirements. Applicants not meeting these criteria will not be considered.
To apply for this job please visit LinkedIn.