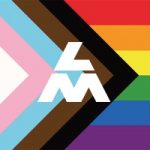 Paralegal
Summary
This paralegal will handle and provide support on various legal matters for the General Legal Services (GLS) subunit and/or Legal Services Department. Responsibilities will include factual and legal research, drafting and finalizing various legal documents and agreements, providing legal project support, supporting assigned attorneys and litigation matters, handling compliance with public agency regulatory or other requirements (such as Form 700 and related trainings). This position reports to Associate General Counsel, GLS. Paralegal shall have the ability to handle highly sensitive or confidential legal and/or business information; to multi-task and prioritize; interact with business partners and outside counsel. This position may provide paralegal and/or administrative support to the entire Legal Services Department.
Work on assigned legal research and writing, factual research and support on assigned legal and other projects, such as without limitation: Form 700s, ethics training, Conflicts of Interest Code updates, public entity filings, research projects, processing of subpoenas, government claims, metrics and accountability processes for GLS and department as a whole, as assigned.
Administrative activities for assigned attorneys, including without limitation drafting and finalizing correspondence, motions, answering phone calls, calendaring and coordinating meetings. Provide back-up support when staff of the Legal Department unavailable due to vacations, leaves or other reasons.
Litigation, arbitration and other legal proceeding support, including coordinating with outside counsel on assigned matters.
Provide support of vendor and other agreements, including related research, drafting of agreements and amendments, working with relevant departments and processing review
Perform other duties as assigned.
Education Required
Associate's Degree
Education Preferred
Bachelor's Degree
Experience
Required: At least 0-2 years paralegal experience in a fast paced complex office setting, working with multiple priorities under deadline pressures.
At least 0-2 years experience in law firm, corporate legal or government legal department.
Preferred: At least 0-2 years of paralegal experience in corporate, law firm or government setting handling complex assignments relating to regulatory, public law or health care issues; litigation support on cases remaining to employment and/or health care matters.
Skills
Required: Ability to conduct legal and factual research, read analyze and interpret laws and regulations.
Excellent communication and writing skills.
Team player attitude.
Preferred: Strong computer software knowledge including Lotus, Word for Windows, Excel, Power Point, Westlaw, SharePoint and internet.
Bilingual in one is highly desirable. English, Spanish, Chinese, Armenian, Arabic, Farsi, Khmer, Korean, Russian, Tagalog, Vietnamese.
To apply for this job please visit LinkedIn.