Archived (not relevant)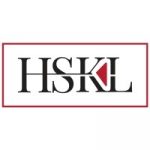 Paralegal
Bucks County Personal Injury Law Firm seeks an experienced Paralegal/ Legal Assistant for a full time position. Please send resume and salary requirements.
JOB DUTIES AND RESPONSIBILITIES:
High volume of Medical records and billing retrieval for new and existing clients in preparation for litigation.
Preparation of correspondence and legal documents using Microsoft Word and its features.
Assist with drafting, reviewing, and filing of claims for all types including medical records, motions, discovery, and settlement documents.
Manipulation of documents which includes duplication, printing, mailing, formatting and/or merging of documents.
Preparing and maintaining client and office files both in electronic and paper filing systems and proper use of firm document management system.
Preparation and submission of new client and/or new matter forms.
Maintain case costs by verifying outstanding balances with clients, and providers, supervising attorney and firm controller.
Maintain steady communication with clients to obtain treatment and case status.
QUALIFICATIONS AND REQUIREMENTS:
Must have at least 3 years' legal assistant or Paralegal experience.
Must possess strong organizational and communications skills, both verbal and written.
Must be very detail oriented and able to multi-task.
Strong document processing and project management skills.
Proficient in advanced levels of Microsoft Outlook, Excel and Word and the use and application of Adobe Pro and PDF Nuance.
Able to professionally interact with clients, attorneys, and staff is required.
Ability to speak Russian a plus