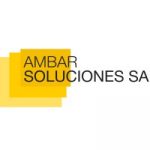 Paralegal / Economical Substance (with Russian)
Who are we?
We are Ambar Soluciones SA, a company based in Barcelona, ready to support your successful profecional career. We provide financial market participants around the globe with services for financial and data analytics, IT development, and maintenance. We aim to create a modern and comfortable IT environment for our clients.
We are always in search of highly qualified specialists. Join us if you are looking for a dynamic company that cares about its employees. We offer multiple benefits for your continuous development, well-being, comfort, and career opportunities. And don't forget about our free lunches 🙂
Work with us — boost your skills!
Responsibilities:
Control and creation of internal and external agreements: creation of new templates, audit of existing ones
Creation of template for invoices (type of services, amounts paid for the services) for each LE
Giving support in preparing everything needed for opening and setting up of new companies (including rent of office space, bank accounts, staff (UBO), legal documentation etc.) and Creation of Business Plan for the LE
Communication with banks: preparation documents for opening new bank accounts, responding to complience or KYC dept., preparation of requested documents,
Legal suppport of existing legal entities
Organise the documents for legal entities of the group
Audit of issues in substance for existing companies
Participation in substance improvement/creation for existing companies
Oversee the processes for substance (such as online presence)
Be involved in all company's audits
Requirements:
Experience in opening and further support of new Legal Entities in min. 2 counties
Experience in colaboration with bank including opening accounts in various financial institutions
Experience in changing and creating agreements and invoices
Fluent level of English and Russian
Excellent communication skills both verbal and written
Good understanding of bank requests
Self-starter and self-motivated with a passion to learn and grow
Experience in setting up of new companies will be a plus
Proactive and able to identify issues, legal risks, and potential liabilities
We are happy to offer:
Competitive salary
Flexible timetable
Immediate incorporation
Possibility to develop and grow professionally in dynamic environment
Active and friendly international work environment in freshly refurbished office space in Barcelona city location
Quality coffee, snacks and beverages
Relocation package
Social benefits:
From the first day: daily meals delivered to the office, car parking
Upon completion of probation period: private health insurance, partially covered costs for sport activities, language courses and mental health benefits
To apply for this job please visit LinkedIn.