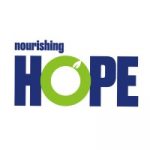 Pantry Coordinator (part-time)
Organization Overview
Nourishing Hope, formerly known as Lakeview Pantry, is a dynamic Chicago nonprofit agency. Nourishing Hope has evolved to become more than solely a hunger relief organization. We provide food, social services such as job and housing assistance, and free mental wellness counseling with a growing team of licensed therapists. Founded in 1970, we strive to serve the needs of the whole person — with respect and dignity, always.
Nourishing Hope offers our neighbors nutritious food using a choice-based distribution model and access to life-changing social services including:
Monthly food distribution and weekly produce pickup through five different food access programs.

Home delivery services for older adults, homebound neighbors and neighbors living with disabilities.

Social services including case management, mental health counseling, job search support, domestic violence intervention, referrals and public benefits assistance (SNAP, healthcare, government forms) for anyone in need.
Nourishing Hope serves tens of thousands of people each year, providing more than 4 million meals through our programs, in addition to partnerships with other community organizations. This year, more than 7,000 low-income neighbors will also receive case management and social services.
Scope and Responsibilities
The part time Pantry Coordinator assists with the operations of pantry food programs, including but not limited to supervision and coordination of food pantry volunteers and client activities, the purchasing, procurement and restocking of food pantry items, data entry, quality control, monthly statistics and reports as required. This position supports all Nourishing Hope food programs.
The schedule for this part time position is Thursday evenings (12:00-8:00PM) and Saturdays (8:30-4:30) with the possibility of additional hours.
This position will work out of the Sheridan Market, 3945 N. Sheridan Rd.
Essential Job Functions
Assist Pantry Coordinators with carrying out their duties.
Assist with program activities including new client in-take, client announcements, and/or direct food distribution.
Assuring units of service are recorded in Salesforce and updating volunteer data entry training when needed.
Manage food supply as needed including the Greater Chicago Food Depository and other donors and vendors as well as record inventory and communicate food flow between departments.
Supervise volunteers participating in food programs. Duties may include volunteer training, crisis intervention, recording attendance, updating volunteer data, recording attendance, and following up with absent and first-time volunteers.
Assist with administrative duties of program staff including the tracking of activities and production of reports.
Identify and address program efficiency needs and make changes accordingly.
Act as an ambassador for the mission of Nourishing Hope to the larger community.
Qualifications
High school diploma/GED or equivalent work experience.
1-3 years of experience in a social services, grocery, retail or warehouse setting.
Ability to lift up to 50 pounds regularly and push/pull up to 100 pounds using manual carts and dollies.
Valid driver's license, clean driving record and ability to drive a van is preferred
Conversational Spanish or Russian preferred.
Working knowledge of Microsoft Office Suite and Google Suite.
Strong human relations skills, including a demonstrated ability in non-violent crisis intervention and crisis management.
Proven ability to work independently and as a member of a team.
Ability to work Thursday evenings (12:00-8:00PM) and Saturdays (8:30-4:30) with the possibility of additional hours.
An understanding of, and belief in, the importance of food security for everyone.
Nourishing Hope requires all staff to be fully vaccinated against COVID-19 including a booster (when eligible). Job offers are contingent upon proof of full vaccination or proof of medical/religious exemptions.