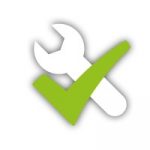 Outbound Sales & Customer succes, Sweden
Outbound sales & customer succes, Sweden
Ideally native Swedish plus one more Scandinavian language.
Digital Servicebook is a Danish software company. We are a subscription business (SaaS) targeting car workshops (B2B) and car owners (B2C). The platform we have developed helps the workshops and garages to document their work in an online documentation portal, the customer/car owner can access via a free app. In this way, the owner of the car always has all documentation of the car's repair and service history in a digital service book. This is vital when it comes to warranty issues. When the day comes to sell, the documentation at hand will increase the resale price as we help create security for the buyer.
The position:
We are a rapidly growing scale-up and are currently building an outstanding team with skilled members across all domains and backgrounds. As Inside sales & support for the Nordic market, you will be responsible for onboarding and supporting new customers (B2B) from the Nordics market. Your role is therefore multi-folded being able to joggle with many things at the same time, will be crucial. Some days you will call (outbound) many new workshops to present our solution while other days, customers need an introduction and get started assistance (customer success). The combination is exactly what you look for where not two days are the same. You will work closely with the sales managers for Denmark, Sweden, and Norway. We will train you on our solution and you will get all the help you need to be successful in this position. The only thing we cannot help with, is your ambition and drive to make things happen as that must come from you. Ultimately, your success rests on your shoulders and is determined by your ability to execute.
Does this sound like you?
This position demands a highly motivated individual with strong hunter sales DNA, eager to succeed and become part of a rapidly growing company. You will be responsible for new customer acquisition, support, product introductions and following up with customers. The right candidate always strives for more and therefore be hungry enough to also wanting to develop markets and business opportunities as we enter new markerts. To be successful you constantly bring a customer driven mindset. The technology is way ahead of the curve, so you need to have a winning and convincing demand creation attitude.
You are a self-motivator and responsible for planning ahead, day-to-day execution and making Digital Servicebook the leading platform for car and workshops in the Nordics. In this role, you will see that the potential is massive, and you are the one to capitalize on making things happen.
What you get to do in this role:
Achieve sales quotas and KPI´s in subscription revenues and new business for the Nordics on a quarterly and annual basis by:
·Prospect qualification, development and closing of new sales opportunities and ongoing revenue streams by phone, e-mail, marketing automation, webinars etc.
·Pipeline management, sales process management including effective forecasting and opportunity closure documented in CRM. We will teach you
·Product demonstrations to garages, workshops, and others
·Attending, exhibitions and roadshows for market and brand awareness
·Manage a pipeline of qualified opportunities for future quarters
Skills & Requirements
To be successful in this role, you bring:
·Ideally native Swedish plus one native Nordic language with strong written and oral communication skills.
·Sales DNA that truly enjoys calling and convincing customers. You might have been a caller previously but missing the "account" management element.
·Excellent interpersonal, planning, and organizational skills.
·1-3 years' experience in software sales (SaaS) or business technology – ideally from the auto industry
·2-4+ year sales experience working in a fast sales cycle solution in B2B
·Demonstrable track record of achieving, exceeding and overperforming new business sales targets within the enterprise market
·Can articulate the value of solutions to prospects and to leverage this to drive maximum revenue opportunity.
Why apply:
We are in the scaleup stage at full speed where no two days are the same. The culture we have is that it must be fun and motivating to go to work while being responsible, having freedom and a "let´s do it"-attitude. The potential is huge, and we are now in the process of taking the next step in growth and we are in the process of hiring another 8 people, including this position, so you are involved from the very beginning which you find exciting.
You will initially report to CEO, Raziel Bareket. Send your application and CV to job@digital-servicebook.com. We regularly call for interviews. Application deadline 31 October 2022
We look forward to receiving your application and CV.
To apply for this job please visit LinkedIn.