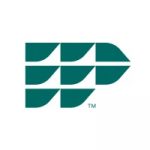 Operations Analyst
Description
Position Title:
Operations Analyst
PL8
Pay Rate
$60,300 - $80,400
Multiple factors, including Individual experience, skills and abilities will determine where an employee is ultimately placed in the pay range.
Variable pay may provide additional opportunities for financial awards. This job is eligible to participate in IP's short –term incentive plan.
Category/Shift
Salaried/Full Time
Physical Location
:
International Paper
International Place
6400 Poplar Ave.
Memphis, TN 38197
901-419-9000
The Job You Will Perform
The Operations Analyst reports directly to the Controller for Global Sourcing and Global Fiber Supply and provides key financial support and market data to category sourcing teams through the Strategic Sourcing process. The position provides the procurement teams with timely, accurate, and relevant external market data and financial analysis to support category sourcing activities. Responsibilities will include obtaining a broad understanding of various commodity markets, the suppliers within those markets, and the interaction of the products and services provided to International Paper's operations. The analyst will collaborate with category sourcing teams to evaluate market opportunities and will help shape the team's strategy to maximize value creation to the enterprise.
Identify and utilize market resources to assess supply and demand factors to develop an overall external supply market analysis for sourcing teams.
Assess financial stability of potential suppliers to minimize supply security risk.
Analyze and identify value creation opportunities and assist in "go to market" strategy development.
Evaluate Total Cost of Ownership opportunities and provide support in developing change management communications to drive and sustain improved value creation.
Design performance metrics for new identified initiatives related to individual categories. Assist Finance in tracking and reporting category cost savings.
Lead the development of the "Clean Sheet Analysis" for sourcing category teams.
Act as the primary liaison between Finance and the Corporate Procurement Professionals on working capital initiatives.
Assist with ad hoc data analytics and reporting as required by the Controller.
Identifies, communicates, and champions financial initiatives
Represent finance on special projects, as needed.
Key Competencies
The Skills You Will Bring:
Customer Focus
Problem Solving
Interpersonal Savvy
Action Oriented
Learning on the Fly
Drive for Results
Dealing with Ambiguity
Organization
Priority Setting
Functional/Technical Skills
Knowledge & Experience
Strong analytic skills with working knowledge of Excel (comfortable utilizing pivot tables and macros)
Working knowledge of SAP and BW reporting is preferred.
Ability to effectively utilize Power BI is preferred.
Excellent communication skills
Process-oriented with great attention to details
Ability to create and deliver business presentations using MS PowerPoint
Candidate must be comfortable navigating systems and utilizing big data to enhance business understanding
At least two years of finance related experience in a corporate business environment
Prefer candidates with language skills (Portuguese, French, Russian, Spanish, or Hindi)
BA or BS degree in Finance, Accounting, Supply Chain major and/or Business Administration
The Benefits You Will Enjoy
International Paper offers a benefits package that includes health, welfare and retirement plans including Medical, Dental, Life insurance, Flexible Spending Accounts, Short-term and Long-term Disability, 401(k), Company-funded retirement contributions, Paid Time Off, Education & Development (including Tuition Reimbursement), Student Loan Repayment Assistance, and Voluntary Benefits including insurance for home, auto, vision and pets.
The Career You Will Build
Leadership training
Promotional opportunities
The Impact You Will Make
We continue to build a better future for people, the plant, and our company! IP has been a good steward of sustainable practices across communities around the world for more than 120 years. Join our team and you'll see why our team members say they're
Proud to be IP
.
The Culture You Will Experience
International Paper promotes employee well-being by providing safe, caring and inclusive workplaces. You will learn Safety Leadership Principles and have the opportunity to opt into Employee Networking Circles such as IPVets, IPride, Women in IP, and the African American ENC. We invite you to bring your uniqueness, creativity, talents, experiences, and safety mindset to be a part of our increasingly diverse culture.
The Company You Will Join
International Paper (NYSE: IP) is a leading global supplier of renewable fiber-based products. We produce corrugated packaging products that protect and promote goods, and enable worldwide commerce, and pulp for diapers, tissue and other personal care products that promote health and wellness. Headquartered in Memphis, Tenn., we employ approximately 38,000 colleagues globally. We serve customers worldwide, with manufacturing operations in North America, Latin America, North Africa and Europe. Net sales for 2021 were $19.4 billion. Additional information can be found by visiting InternationalPaper.com.
International Paper is an Equal Opportunity/Affirmative Action Employer. All qualified applicants will receive consideration for employment without regard to sex, gender identity, sexual orientation, race, color, religion, national origin, disability, protected veteran status, age, or any other characteristic protected by law.