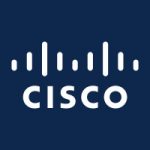 Operational Internal Auditor (junior/mid/senior)
This job ad is in lieu of 3 open individual contributor vacancies (junior/mid/senior operational internal auditor).
What You'll Do
You will be consistently demonstrating knowledge and experience of:
business processes (Q2C, P2P, R2R, I2R, etc.), COSO, US GAAP, accounting and auditing principles,
the ability to execute controls testing and perform data analytics to support assessments,
the ability to document processes, business risks, while identifying controls and the understanding of organizational tools and related software applications.
Who You'll Work With
Are you keeping Cisco compliant? Here, you will be part of a team whose primary role provides an objective evaluation of the operational, financial and informational control systems that management has established. Our services contribute to the Company's risk management process and act as a catalyst for change.The mission of Governance, Risk and Controls (GRC) is to provide independent, objective auditing and control consulting services designed to add value and improve Cisco's Operations. We help organizations accomplish their objectives by bringing a detailed, focused approach to evaluate and improve the effectiveness and efficiency of the risk management, controls, and governance processes.
Who You Are
Bachelor's Degree (or equivalent) with 2/4/6+ years of relevant operational Internal Audit experience.
Exhibiting solid communication and collaboration skills (with the ability to work with both technical specialists and senior level management. Able to articulate technical issues to key partners in terms of business risk and effects on desired business outcomes).
Delivery focused, willingness to perform all tasks required to complete the job, including administrative and documentation oriented tasks.
Must have or be actively pursuing a relevant professional certification (CPA, CIA, CFE, etc.).
Willing to travel for work (up to 25%, longest trips up to 2 weeks at a time).
(Advantageous) Master of Business Administration and Six Sigma Certification.
(Advantageous) German/Spanish/Russian speakers.
Why Cisco #WeAreCisco. We are all unique, but collectively we bring our talents to work as a team, to develop innovative technology and power a more inclusive, digital future for everyone. How do we do it? Well, for starters – with people like you!Nearly every internet connection around the world touches Cisco. We're the Internet's optimists.
Our technology makes sure the data travelling at light speed across connections does so securely, yet it's not what we make but what we make happen which marks us out. We're helping those who work in the health service to connect with patients and each other; schools, colleges and universities to teach in even the most challenging of times. We're helping businesses of all shapes and size to connect with their employees and customers in new ways, providing people with access to the digital skills they need and connecting the most remote parts of the world – whether through 5G, or otherwise.
We tackle whatever challenges come our way. We have each other's backs, we recognise our accomplishments, and we grow together. We celebrate and support one another – from big and small things in life to big career moments. And giving back is in our DNA (we get 10 days off each year to do just that).We know that powering an inclusive future starts with us. Because without diversity and a dedication to equality, there is no moving forward. Our 30 Inclusive Communities, that bring people together around commonalities or passions, are leading the way. Together we're committed to learning, listening, caring for our communities, whilst supporting the most vulnerable with a collective effort to make this world a better place either with technology, or through our actions.So, you have colorful hair? Don't care. Tattoos? Show off your ink. Like polka dots? That's cool. Pop culture geek? Many of us are. Passion for technology and world changing? Be you, with us! #WeAreCisco