Archived (not relevant)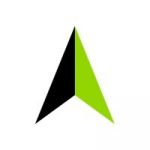 Open Source Solutions, Senior Consultant
Job Family
Research and Analysis Consulting
Travel Required
Up to 25%
Clearance Required
Ability to Obtain Secret
Please note that this job posting is for a proposal of a potential client and is
not
reflective of an awarded job. In addition, we are only collecting resumes and interviewing based off the skillset and qualifications listed below.
What You Will Do
As part of Guidehouse's Cybersecurity Open Source Solutions' Team, we are seeking applicants with one to three years of experience in employing data science and open source intelligence (OSINT) tools to understand, research, identify, collect (accessing or interrogating), investigate, and analyze data sources and other publicly available information (PAI) and summarize key findings in written reports, oral briefings, and visualization-rich formats (presentations or dashboards) to support a variety of government and commercial clients.
Candidates must be tech savvy and have experience in at least several of the following areas: OSINT and traditional and social media tools, data analytics, visualizations, and building tools for integrating multiple data sets.
Candidates must have experience in at least several of the following disciplines: intelligence collection or analysis, investigations, network analysis, due diligence, supply chain risk, regulatory violations, financial analysis, threat network analysis, cyber threat intelligence, cybersecurity, traditional and social media analysis, link analysis, mapping, and/or geospatial analysis, and be able to apply these disciplines to our clients' needs.
Deliver open source intelligence (OSINT) research, analysis, and intelligence, including using technology such as coding (e.g., R, Python), natural language processing (NLP), automation (e.g., bots/RPA), machine learning (ML) and artificial intelligence (AI), and various tools and sources (e.g., analytics, mapping, link analysis, subscription-based APIs and GUIs, statistical analysis, geolocational, non-attribution, dark web) to deliver solutions, including through sophisticated visualization (e.g., Shiny, Tableau, Power BI) to our government and commercial clients.
What You Will Need
US Citizenship
Ability to obtain a minimum of USG Secret security clearance
Bachelor's degree required
Flexibility in prioritizing and completing tasks, and comfort with ambiguity and unstructured situations
Strong communication, including verbal, written, and presentation skills, and the ability to write requirements and tell user stories employing best industry practices
1+ year of relevant experience conducting open source/OSINT research, collection/intelligence gathering, analysis, traditional/social media monitoring, or investigations, and working as a data scientist/analyst.
At least one year using commercial or government OSINT tools, experience in building news tools/technical capabilities, and hands-on experience in analyzing large data sets.
Strong proficiency/technical skills related to data analysis using programming languages (e.g., R, Python), data visualization (e.g., Shiny, Tableau, Power BI), and database exploitation (e.g., SQL, Excel).
Experience using technologies/tools related to traditional media and social media monitoring (e.g., Meltwater, Cision, Crimson Hexagon, Factiva, Critical Mention, Storyful, WordPress).
Expertise in employing OSINT tools (e.g., Maltego, Babel Street, GeoSpark, Dataminr, Sayari, ArcGIS, i2 Analyst's Notebook, Chainalysis).
Skills using business intelligence tools (e.g., Lexis Nexis, Dun & Bradstreet, Dow Jones, Bloomberg, Credit Risk Monitor).
Experience building and leveraging business resources and processes to accomplish complex tasks, such as developing new tools, pipelines, and methodologies.
Innate curiosity that drives an interest in how to use technology/tools and data to solve problems and innovate.
Strong attention to detail and accuracy, and a passion for research and analysis.
Openness to receiving and providing constructive feedback, and ability to learn quickly and effectively as a result
Personal and professional integrity to strictly adhere to tradecraft, restrictions, and necessary discretion while tirelessly seeking to help clients and the team(s) supporting them.
Ability to travel up to 25%, if required as part of client engagement
The successful candidate must not be subject to employment restrictions from a former employer (such as a non-compete) that would prevent the candidate from performing the job responsibilities as described.
Compensation may vary based on education, skills, experience, and location.
Selected candidate must be able to work from one of the following offices: Tysons, VA (HQ); Washington DC as needed. Client meetings may be required in-person.
This is an exempt level role that may require more than 40 hours of work per week.
Selected Candidate must be able to work Eastern Standard Hours.
What Would Be Nice To Have
Active USG clearance preferred (Secret or above).
Master's Degree in a related field.
Cybersecurity-related experience.
Foreign language fluency (Arabic, Chinese, Farsi/Persian, Russian, Spanish preferred).
Previous experience collecting and analyzing information from the darknet and/or monitoring illicit sites.
Previous experience analyzing corporate structures and ownership and business affiliations.
Previous intelligence analysis training/experience from US Government or commercial firm or OSINT related certifications.
Previous experience overseeing the work of others.
What We Offer
Guidehouse offers a comprehensive, total rewards package that includes competitive compensation and a flexible benefits package that reflects our commitment to creating a diverse and supportive workplace.
About Guidehouse
Guidehouse is an Equal Employment Opportunity / Affirmative Action employer. All qualified applicants will receive consideration for employment without regard to race, color, national origin, ancestry, citizenship status, military status, protected veteran status, religion, creed, physical or mental disability, medical condition, marital status, sex, sexual orientation, gender, gender identity or expression, age, genetic information, or any other basis protected by law, ordinance, or regulation.
If you have visited our website for information about employment opportunities, or to apply for a position, and you require an accommodation, please contact Guidehouse Recruiting via email at RecruitingAccommodation@guidehouse.com. All information you provide will be kept confidential and will be used only to the extent required to provide needed reasonable accommodation.
Guidehouse does not accept unsolicited resumes through or from search firms or staffing agencies. All unsolicited resumes will be considered the property of Guidehouse and Guidehouse will not be obligated to pay a placement fee.