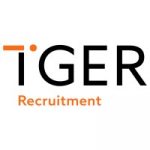 Office Manager with Russian
This fantastic role has arisen for an Office Manager working for this small London based law firm who speciaise in the conveyancing of high value properties for HNW clients. You will support the small team from your home location so it doesn't matter where in the UK you are based as it is a fully remote role. Many clients are Russian speaking (and have lived in the UK for many years) so you will need to have Russian to advanced level.
You will need to have worked in some sort of paralegal capacity ideally in a property practise or in a law pratice of some sort. Excellent Russian language skills are essential for this role.
Your duties will include ;
monitoring the progress of individual property matters against the plan
acting as 'point person' for new enquiries into the business as well as all incoming communications including email/phone/post
progress report to the management
maintain HR records for the team (small max 10 people)
Assisting the property teams (conveyancers and paralegals) with specific ad-hoc tasks when necessary.
communicating with Russian-speaking HNW clients and translating Russian - language documents.
This is a small, very well established and incredibly successful practise with a very loyal and growing cientele. The business continues to grow so as a pivotal part of the small team you will need to be highly organised, a self-starer and a great communicator as you will be trusted to work across the business and come up with ideas of how to make improvements across the business.
You will be able to work Monday to Friday in a remote capacity and over a 7 hour day between the hours of 9-6pm.
This is a really one off opportunity for someone who loves to be busy, highly involved and can work at pace with a business that will really need your help to keep all the wheels turning! Please only apply if you can use your Russian language skills in a business capacity.
Tiger is B Corp Certified. We are part of a global movement of businesses committed to improving social and environmental conditions around the world.