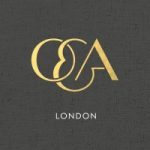 Office Manager
Required experience: at least 3 years administrative support in the UK

Additional skills: knowledge of Russian language is preferable. EU or UK passport is a must.
Job Types: Full-time, Permanent
Salary: £22,000.00 gross per year.
Schedule: 8hrs shift
Application question(s):
Please confirm your immigration status in the UK.
Language:
Russian (preferable)

English
Work Location: In person
Daily administrative support:
Handling daily emails and calls
Keeping track and update of working schedules, birthday calendars, important corporate dates
Keeping records of all corporate documents
Collecting materials and information, submitting for signing required documents
Preparing the meeting room and equipment for the meetings
Arranging the time, place and agenda of meetings, conducting registration of participants, drawing minutes of meetings.
Performing miscellaneous ad-hoc tasks
Communicating with the building management company (Grosvenor Gardens)
Arranging and tracking deliveries
Taking care of all office equipment and liaising with IT support as and when required
Tracking all company's assets, ordering equipment and supplies
Maintaining office space comfortable and looking after samples library
Organising corporate office events
To apply for this job please visit LinkedIn.