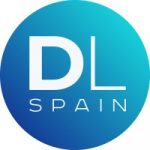 Office Manager
I am Alina Kabakova, the founder and CEO of DreamLife Spain. DreamLife Spain comprises a team of friendly, responsible, and punctual professionals. We provide all types of services for immigration to Spain. We have already relocated more than 2,000 families from other countries. Over the past five years, we have established strong partnerships with leading Spanish companies and organizations accredited in the EU. This collaboration allows us to deliver efficient and prompt services to our clients.
We are looking for an Office manager
What you will do 💻
Organize office operations and procedures.
Liaise with facility management vendors, including cleaning, landlord, catering and security services.
Answer phone calls and organize customer entry information.
Give support to in-house events or celebrations and conferences.
Detect and fix office related issues.
Keeping the office organized
Oversee and support all administrative duties in the office and ensure that office is operating smoothly.
Manage office supplies inventory and place orders as necessary.
Maintain a safe, secure, and pleasant work environment.
Ensure having a great working environment, following sustainable practices.
Your profile
Bachelor's degree in business administration or a related field.
1+ years of experience in office management or a related field.
Passion for people and fast-paced environments, you are looking to grow while making an impact.
Collaborative: This role works with an Office Management Assistant and collaborates with the whole of the People department.
A flexible mindset, excellent organizational skills, and the ability to prioritize tasks on a daily basis.
Great communication skills both verbal and written in English and Spanish. Russian and Ukranian as a plus.
Ownership - you are always willing to learn, you think outside the box, and are not afraid of taking the initiative.
We offer:
Friendly, enthusiastic team, and parties!
Opportunity to be part of the team and help build our dream company together.
Modern office in Casa Les Punxes (house with spikes) and many other perks.
Full time, at the office.
Work time:9:00h to 13:00h and 14:00h to 18:00h
Salary: 16.000 eur to 18.000 eur gross/year, depending on your skills.
To apply for this job please visit LinkedIn.