Archived (not relevant)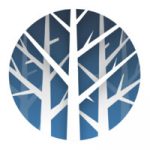 Office Manager
ABQuant is the Dutch branch of Alber Blanc, an International HFT trading company with offices in Cyprus, Netherlands, Switzerland, and other jurisdictions. We are an innovative company engaged in algorithmic trading worldwide for over ten years. We're constantly developing our business and exploring new markets and opportunities in different countries.
Job description
Working at ABQuant means an attentive attitude to colleagues and their needs, creating a comfortable environment and working conditions for everybody, care and attention to detail, exactingness to quality and a desire to improve our office daily.
Due to the increased volume of tasks, we are looking for one more office manager/team PA to take care of our employees and office.
Duties
Office Management:
Overall office fitter (cleanliness, functionality).
Preparing the office for the start of the working day.
Purchase of consumables, products, snacks, household chemicals, and stationery.
Purchase of equipment and furniture.
Assistance with document management (scans, copies, preparation of document packages for migration).
Search and systematization of request information.
Search for new suppliers and service providers.
Assistance to employees in obtaining visas (preparing documents, searching for information, registering at the consulate).
Interaction with the Business Center on office issues (repairs, cleaning of glazing, etc.).
PA-tasks:
Organization of team building and field events for the employees and their families.
Organizing business trips for employees (booking hotels, buying tickets, check-in corporate apartment).
Assistance in solving employees' personal issues (search for service providers, making appointments with doctors, aid for household matters, etc.).
Profile of the candidate
You must love people (and be prepared that they may come to you with a strange request, and you will solve it).
Fluent in English and Dutch (fluent/upper intermediate).
Russian, at least on the intermediate level.
Experience as an office manager/personal Assistant (at least one year).
Own a car (big plus).
Tremendous love for order and cleanliness.
Good organizational skills.
Polite, ability to negotiate and explain if you were not understood the first time.
We offer:
Job type: full-time job, 25 days holiday plus holiday payment.
Work Location: office in the city centre of Haarlem.
Flat organization, colleagues with whom you want to work and spend your free time.
No micromanagement.
An environment where you can show your strengths and creativity.
Reward based on your experience.