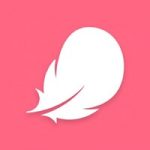 Office Manager – 6 Month Maternity cover
We're quite proud of our achievements…
250M+ downloads, 50M+ monthly users, #1 by installs in the iOS Health category, 4.9 stars on the App Store (3M+ reviews), backed by 7 VCs, annual revenue at 9 figures, and a valuation close to $1B.
…and we're just getting started.
We're Flo Health, a rapidly growing, Series B funded HealthTech building the essential digital health partner of tomorrow to empower women, girls, and people who menstruate with the knowledge and support they need to stay well and live better.
And there's never been a more exciting time to join us.
Our cycle, ovulation and pregnancy tracking, educational content and anonymised community platform have been trusted for years by millions to help them feel more in control of their health every day.
Now though, we're harnessing the power of data analytics and AI to build a smarter future, one where we all know our bodies better - we're set to become the world's favourite female health brand.
Big plans, right?
They absolutely are - that's why we're hiring.
The Job
Although we're a workplace with a totally flexible set up, our offices are regular hubs for our employees, and need to be environments where people can feel welcome, happy and able to perform well. Our Office Manager is instrumental in making sure that's the case!
We currently have three offices. One in Lithuania, one in the Netherlands and our head office in London - this role will be a maternity cover for 6 months, based in London, and looking after that head office.
Given the nature of the role, we'd really love to welcome someone into the position who thrives in an 'offline' mode of work and can be a daily friendly presence in our workplace.
Your Experience
Must have:
Proven experience in a similar role as an office manager (2+ years relevant experience preferred)
Experience with local documentation
Excellent communication
Fluent English skills
Nice to have:
A number of our colleagues are native Russian speakers, so having Russian language skills may be a plus, but is by no means required.
What you'll be doing
You'll be responsible for:
Office maintenance, owning the environment with regard to furniture, decor, food and drink supplies.
Facilities management in cooperation with the co-working Community team.
Managing the company's corporate account for the co-working in London.
Arranging regular courier deliveries.
Promoting regular social events for UK based employees.
Supporting the office projects and events upon request.
On boarding new joiners and off boarding leavers (e.g coordinating collection of home office furniture and equipment, storage, transportation etc.).
Supporting relocated employees.
Remote covering of the office in the Netherlands on request.
Your targets will be:
Overall employee satisfaction.
The smooth running of office processes and day to day experiences.
Surveys of employee experience.
Our Culture
It's pretty hard to condense a culture down to a few words, but we do all have a few things in common.
We're problem solvers, we're adaptable, we're empathy driven and results led.
People here like working in a fast-paced, multi-national, multi-cultural and ever changing environment. Everyone has an impact on a powerful mission, and is happy to roll their sleeves up to ideate solutions and put them in place. Being part of a rapidly growing business means that the answers aren't always there for us already, but that's okay; it's part of the excitement!
If this resonates, we might be the right place for you.
We know that building the future of female health isn't going to be easy, but we're hoping you're up for the challenge.
Diversity, Equity and Inclusion
The strength of our workforce is in the diverse backgrounds of our employees, and Flo is committed to applying its equal opportunities policy at all stages of recruitment and selection. This means recruitment and selection of talent into Flo Health companies is only based on individual merit and qualifications directly related to professional competence. Shortlisting, interviewing, and selection will always be carried out without regard to gender identity or expression, sexual orientation, marital or civil partnership status, color, race, nationality, ethnic or national origins, religion or beliefs, ancestry, age, veteran status, mental or physical disability, medical condition, pregnancy or maternity status, trade union membership, or any other protected characteristics.
#LI-JC1
To apply for this job please visit grnh.se.