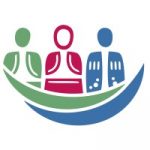 Office Assistant
Russian Mission , Alaska


The vision: Through Native Self-Determination and Culturally Relevant Health Systems, we strive to be the healthiest people.
At the Yukon-Kuskokwim Health Corporation (YKHC) we administer a comprehensive healthcare system throughout 58 rural communities with a mission of Working Together to Achieve Excellent Health.
YKHC serves 58 federally-recognized Tribes and operates 41 Village Clinics. Our five larger communities are served by five Sub-Regional Clinics. All communities in our service area are served by the 55 bed regional hospital in Bethel.
For more information about our hospital or the region please visit
Yukon-Kuskokwim Health Corporation – We Strive to be the Healthiest People (www.ykhc.org)
Position Summary


Performs secretarial duties including typing, shorthand, filing, answering telephones and making copies.
Position Qualifications

High School Diploma or equivalent.
Office machines (i.e., multi-line telephones, computer, fax machines, etc.)
Computer skills.
Good human relations and oral/written communication skills.
Must possess organization skills and the ability to handle information of a confidential nature and exercise good judgment on an independent basis.
Possess the ability to establish and maintain effective working relationships with varying personalities and must remain calm, tactful and diplomatic at all times.
Possess the ability to work independently and maintain accountability of work.

Benefits Include

Generous PTO – beginning at 4.5 weeks
Ten paid holidays
Comprehensive healthcare coverage
Life and Disability Insurance
Flexible Spending Account
Retirement plans
Employee Wellness Center
Additional Information:


ID: 12441
Location: Russian Mission
Department: Community Health Aide Program (CHAP)
Employment Duration: 40 Part time
Temporary Status: Not Applicable
Hours per Week: 30
Yukon Kuskokwim Health Corporation is an Affirmative Action/Equal Opportunity Employer. All qualified individuals will receive consideration for employment without regard to race, ethnicity, age, religion, sex, sexual orientation, gender identity, national origin, disability, protected veteran status and any other basis protected by law. Individuals with disabilities needing assistance in the recruitment process are encouraged to contact Human Resources directly.
Under P.L. 93-638, preference is given to Alaska Native/American Indian applicants.
For more information, please contact the YKHC Recruitment Department at YKHCRecruitment@YKHC.org or phone (907) 543-6060 and ask to speak with a recruiter.
To view more positions available please visit YKHC Career Center (https://chu.tbe.taleo.net/chu01/ats/careers/v2/jobSearch?org=YKHC&cws=41)