Archived (not relevant)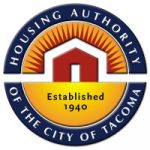 Office Assistant
Description IMPORTANT NOTES ABOUT THIS OPPORTUNITY:
The typical starting hourly rate of pay is between $19.38 and $23.73. This represents the Min to Mid salary range.
You must include ALL relevant experience in your application. Only materials that you include in your application will be considered. You may attach a resume, however, you MUST complete all applicable fields of the application. "See resume" is not an acceptable response.
Position is open until filled. First consideration is given to applications received by March 2, 2023. MISSION THA provides high quality, stable and sustainable housing, and supportive services to people in need. It does this in ways that help them prosper and help our communities become safe, vibrant, prosperous, attractive, and just. THA'S VALUES We value the diversity of our staff. It makes us stronger and more effective. Service, Integrity, Stewardship, Communication, Collegial Support and Respect, Excellence and Leadership are all values of THA. PURPOSE OF POSITION TheOffice Assistant supports Tacoma Housing Authority's strategic and operational objectives by providing a wide range of administrative and clerical support to help THA to be highly effective and efficient in the assistance it provides to its customers and partners, in the reports it makes to funders and regulatory authorities and in the SERVICE, it provides to the public. This job description covers several Office Assistant positions, each with specific areas of responsibility. The work performed may rotate among employees in this job description as THA management may deem necessary or useful. Services performed under this job description may include performing a variety of routine clerical support duties including typing and editing correspondence, reports, and related documents. The position also answers phones, files and keeps records, enters data and retrieves data from the computer system, compiles information for reports and provides information and assistance to clients. Examples of Duties CLERICAL AND ADMINSTRATIVE SUPPORT - ALL POSITIONS
Create letters, documents, and reports; assist with budgets.
Organize and manage records and database information in computer applications used by THA.
Create and mail miscellaneous correspondence. Generate address labels and perform tasks necessary for mass mailings and certified mailings.
Answer telephone, greet visitors and answer inquiries from residents, staff, and supervisors, and from the public or private sector.
Create flyers, brochures, charts, and PowerPoint presentations for meetings and events.
Oversee or assist with special events or meeting planning and execution.
Perform scheduling activities as required.
Operate and care for commonly used office machines and equipment.
Maintain and compile paper and electronic data - all positions
Build electronic data reports and queries for reporting purposes.
Organize and maintain hard copies and electronic files of records.
Input data and information into databases for tracking purposes.
Produce reports and track report performance as needed.
Administer the maintenance, retention, storage, and archiving of essential records and files. RENTAL ASSISTANCE DEPARTMENT OFFICE ASSISTANT
Assemble and mail annual recertification packets; receive completed recertification packet, generate third-party verification forms, and send to employers, Employment Security, Social Security, Department of Social and Health Services (DSHS), childcare centers, and banking institutions.
Adhere to HUD requirements for third party verification; compile verifications for Lease & Occupancy Specialists.
Generate letters for participants who fail to comply with the recertification process. Organize and maintain reports, hard copies, and electronic files of third-party verification activities.
Assist in continuous improvement of service delivery. Review, comment and suggest improvements for third party verification forms and procedures.
Assist in Housing Choice Voucher (HCV) program project contract and administrative tasks. LEASING OFFICE - RENTAL ASSISTANCE DEPARTMENT
Schedule, notify and conduct applicant meetings for the purpose of assisting applicants in the completion and submission of forms and documents. Run the screening report to determine eligibility for Public Housing.
Prepare, update, assemble, distribute applications, input into computer and track.
Notify preliminarily approved applicants on the public housing waiting list when vacancies occur after analyzing the bedroom size, type of unit and development. Select applicants by preference according to date and application number.
Maintain and update appropriate files and records by purging the public housing waiting list. Prepare, mail, receive, enter into the computer and file annual update letters of status /continued interest of applicants on waiting list.
Maintain resident key and card access recording system. EMPLOYEE ACCOUNTABILITY
Fulfill all duties and responsibilities with a high level of integrity, honesty and adherence to agency policies and rules.
Establish and maintain effective professional working relationships with co-workers, management, partner agencies and the community.
Present a professional image as a representative of THA.
Maintain a high degree of confidentiality relative to work performed. DIVERSITY THA's staff, its clients, and the staff of community partners are diverse in many ways, including diversity by race, national origin, language, sexual orientation, gender identity, gender expression, age, and disability. THA is committed to cultivating a culture of belonging. We value diverse life experiences and heritage to ensure that all voices are heard. We strive to respect and protect the dignity of all employees and members of our community. All THA employees must engage diverse people in constructive and effective ways as a supervisor, colleague, business partner, and/or service provider. SECONDARY POSITION TASKS
Attend evening meetings and work occasional weekend or overtime hours if necessary.
Fill in for other Office Assistants as required.
May post outgoing mail.
May coordinate travel and training arrangements.
May order supplies, receive supplies, and verify supply-packing lists.
May perform background checks with police, courts, or credit references.
Serve as a member of committees, as directed.
Remain current with trends, industry knowledge, and continuing education related to the position.
Perform related duties or responsibilities as assigned. Typical Qualifications EDUCATIONAL LEVEL AND EXPERIENCE
High School diploma, GED, or equivalent required. Associate degree is preferred.
A minimum of two years' experience in an administrative capacity required.
Specialized experience as may relate to specific open position preferred.
Housing authority experience preferred. CERTIFICATION/REGISTRATIONS
Depending upon assignment, a WA driver's license with acceptable driving record and auto insurance may be required.
Depending on assignment, a certification in area of specialization may be required. KNOWLEDGE, SKILLS, AND ABILITIES
Knowledge of federal, state, and local laws, rules and regulations pertaining to contract administration, bid documents and related matters.
Knowledge of Housing Choice Voucher Program preferred for positions in the Rental Assistance Department.
Second language preferred in: Cambodian, Vietnamese, Russian, Spanish, or Korean; for positions that would benefit by a second language.
Can get along with co-workers, management, clients, community partners, and others in a courteous and professional manner.
Able to communicate effectively both verbally, and in writing using correct English usage, grammar, spelling, punctuation, and vocabulary.
Capable of managing competing demands and meeting productivity standards while handling frequent change, delays, and unexpected events.
Possess skills to organize and work independently in an environment of frequent interruptions.
Exhibit expertise in the design and maintenance of paper and digital systems to organize, store and retrieve records, data, and documents.
Ability to engage a wide variety of people with a high level of professionalism, courtesy, and good humor, including culturally, socially, and economically diverse populations, seniors, persons with disabilities, contractors, and professional colleagues.
Show a strong commitment to maintain confidentiality in all assignments as directed.
Demonstrate an ardent commitment to client service.
Possess a high degree of proficiency in agency software programs, including Word, Excel, and Outlook and otherwise to be effective without close clerical support. Supplemental Information PHYSICAL DEMANDS AND WORK ENVIRONMENT The physical demands and work environment characteristics described here are representative of those that an employee must handle to successfully perform the essential functions of this job. This position requires working regularly within THA's offices. The job's activities occur primarily in indoor office settings:
Occasional standing, walking, sitting, using hands to finger, handle, or feel objects, tools, or controls; reaching with hands and arms; climbing stairs; balancing; stooping, kneeling, crouching, or crawling; talking or hearing; occasionally lifting and/or moving up to 25 pounds.
Close vision, distance vision, peripheral vision, depth perception, and the ability to adjust focus.
While performing the duties of this job, the employee is exposed to weather conditions prevalent at the time.
The noise level in the work environment is usually moderate; job site noise level may be louder. Equal Opportunity Employer THA provides equal employment opportunities to all employees and applicants for employment and prohibits discrimination and harassment of any type with regard to race, color, religion, age, sex, national origin, disability status, genetics, protected veteran status, sexual orientation, gender identity or expressions, or any other characteristics protected by federal, state, or local laws. This policy applies to all terms and conditions of employment, including recruiting, hiring, placement, promotion, termination,layoff, recall, transfer, leave of absence, compensation, and training. We provide reasonable accommodation to all applicants and employees that can perform the essential duties of the position with or without reasonable accommodation. If you require reasonable accommodation, please direct your inquiry to the Human Resources Department at (253) 207-4403 for assistance. We ask for at least 24 hours advance notice when possible. COVID-19 Tacoma Housing Authority has a COVID-19 Recommended Vaccination Policy that strongly encourages all regular, part-time, and temporary employees be fully vaccinated against COVID-19 for the health and safety of its workplace and community. Regardless of vaccination status, employees must comply with THA's safety requirements, which may include enhanced safety precautions such as face coverings, physical distancing, and other safety protocols. THA does not tolerate harassment or discrimination due to vaccine status or a request for an accommodation that protects employees from COVID-19 exposure. THA reserves the right to modify this policy at any time in its sole discretion to adapt to changing local, state, and federal law and business needs, consistent with its commitment to maintaining a safe and healthy workplace. WORK ARRANGEMENT OPTIONS All employees have a 120-day probationary period that starts on the 1st day of employment in the position. During this time, employees will train, onboard, and perform their work in-person/in-office. Depending on the position and as approved by the manager, employees may have an option to work a hybrid schedule (part remote, part in-person) once they successfully pass probation.