Archived (not relevant)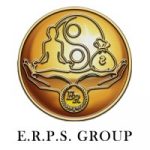 Office Administrator
We are an accounting office seeking an individual who can run the front desk of a busy boutique firm & directly assist the CEO & senior accountants. Individual must be hard working, enthusiastic, and a self-starter who can work in a fast-paced environment.
This is aFULL-TIME SALARIEDposition. The salary is 50k yearly with a performance bonus. We offer incentive compensation so there is potential for your salary to increase based on productivity. Extended hours will sometimes be required during peak season although we strive to keep our hours regular and maintain a healthy work/life balance. If you have 10+ years of experience, we are willing to offer a higher starting salary.
We are looking for someone withLONG-TERMpotential in the role. If you are looking for a short-term/temporary job or a role with career advancement, this is NOT the role for you. A college degree is not required, and no accounting knowledge is necessary. We will train you if we think you are a good fit!
This is anON-SITEposition. We are looking for someone local/near to Brighton Beach area or someone who can reliably commute to our office location.
We have aFLEXIBLEstart date. We want to find the perfect fit & will work with you on your schedule on when to start.
WHY WORK FOR US?
We have a great, collaborative environment & awesome team members.
We offer pension, medical insurance reimbursement, 2 weeks' vacation, company holidays, sick days, and free gym access. We have team building activities and our office is also always fully stocked with snacks & beverages.
Our office building has a daycare center. However, daycare services are not provided in our package and must be bought separately.
We do not require vaccination unless required by law.
Job Description:
**Job duties include but not limited to**
Administrative duties including but not limited to: meeting and greeting clients, data entry, answering phone-calls, answering emails, & answering texts, making appointments, filing, scanning, etc
Accounts payable & receivable
Working with Google Docs, Excel, Dropbox, etc and updating client database as needed
Requesting & saving corporate documents/statements as needed
Working with internal account management to ensure proper billing
Managing work calendar for entire office
Opening and distributing mail and accepting shop deliveries
Assisting staff accountants and senior tax preparer on tax return folder preparations during busy season
Performing other misc duties as assigned from time to time by accountants & CEO
Communicating with clients, for personal, sales taxes, payroll taxes, corporation taxes, life insurance and financial planning
Qualifications:
Fluency in Russian (preferred)
Willing to work independently in the dynamic and demanding environment
Highly motivated, goal-orientated and focused
Excellent time management skills and ability to multi-task and prioritize work
Attention to detail, problem solving skills and high level of accuracy
Strong organizational and planning skills
Superior communication skills and written English skills
Proficiency in Windows Office required
3+ years in Administrative Experience and/or billing/collections position
Analytical and problem-solving skills
Be able to follow and understand procedure thoroughly as well as other tasks as assigned experience