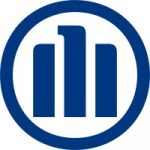 OE Transformation Manager Operations & IT Steering
Who are we?


Are you keen on driving innovation? Do you thrive in a culture of diversity, collaboration and trust? Then let's care for tomorrow. At Allianz SE, you can count on having a voice, driving innovation and change and making an impact – for us, yourself and the world. For more about Allianz SE, click here.
Who will you be joining?


The Operations & IT Steering (OI) department is part of the Allianz Group Technology (GT) - ITCo and Global programs department (IGP). The IGP department is responsible for the following activities:
Own Group ITCO
Align and steer implementation of global Ops/IT strategy in the OEs, priorities and action plans
Coordinate the transformation roadmaps of Global Programs in collaboration with other H Divisions, OEs and Allianz Technology
Drive BMP roadmaps (with H4 BT + AZ Technology)
Steer global IT Project Portfolio
Orchestrate key stake-holders across Group to drive critical strategic decisions for global Ops/IT Transformation, co-own BITTS
Monitor IT business case for ACM implementation and legacy decommissioning


How can you make an impact?


Coordinate, monitor and actively steer the implementation of the Group IT & Operations priorities in each OE
Support ITCo Governance process by ensuring provisioning of requested data on time and with expected quality
Ensure a constant updated situation of the OEs about key priorities status
Involve and orchestrate in the Group the key priority owners to ensure constant alignments with the targets
Orchestrate key stake-holders across Group to drive critical strategic decisions for global Ops/IT Transformation, BITTS, etc.
Monitor the OEs IT project portfolio and projects with various focuses, e.g.
Program-/project reviews of the largest Operation, IT or system integration programs
Project assessment in the context of the decision making process, incl. recommendations to the decision making bodies
Responsible for the effective and efficient collaboration between OEs (or regions), Allianz SE and its shared services provider AZ Technology


What are you made of?


Exceptional academic background in IT, Economics or Business Administration (diploma or master's degree)
Deep understanding of Operations and IT and their interrelation with business
Advanced understanding of financial and operational steering, KPIs and impacts
Good understanding of the insurance industry with proven experience of international project management within large and complex IT projects (system implementation/integration programs, IT transformation)
Professional fluency in English, including proficiency in written English; fluency in other languages is a plus
Excellent MS-Office skills
Project management certification (e.g. PMP, SAFe) is a plus
Previous experience in business related functions (e.i. Sales, Operations, Claims, Underwriting, Investment Management, Asset Management, Consulting, Product Development, Finance, Market Management, Digital / Tech etc.) is a plus


Do we have what you need?


Flexible working arrangements (opportunity to work from home few days per week)
Individual and excellent career development opportunities/plans
Family friendly working environment
Health & well-being offerings
Company pension & health insurance
Multi-national, diverse and inclusive community
Opportunity to make an impact on our sustainability initiatives


Additional Information


Senior Recruiter: Ms. Zhiva Hristova: +49 89 3800 14379
Please submit your applications only via our online tool.
We support Ukrainian and Russian job-seeking refugees looking for a new job - your applications are welcome.
23266 | IT & Tech Engineering | Professional | Allianz SE | Full-Time | Temporary
Allianz Group is one of the most trusted insurance and asset management companies in the world. Caring for our employees, their ambitions, dreams and challenges, is what makes us a unique employer. Together we can build an environment where everyone feels empowered and has the confidence to explore, to grow and to shape a better future for our customers and the world around us.
We at Allianz believe in a diverse and inclusive workforce and are proud to be an equal opportunity employer. We encourage you to bring your whole self to work, no matter where you are from, what you look like, who you love or what you believe in.
We therefore welcome applications regardless of ethnicity or cultural background, age, gender, nationality, religion, disability or sexual orientation.
Join us.
Let's care for tomorrow.


Note: Diversity of minds is an integral part of Allianz' company culture. One means to achieve diverse teams is a regular rotation of Allianz Executive employees across functions, Allianz entities and geographies. Therefore, the company encourages its employees to have motivation in gaining varied skills from different positions and to collect experiences from across Allianz Group.