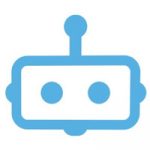 Nurse Practitioner (NP) – NEW YORK CITY!
Want to learn more about this role and Jobot? Click our Jobot logo and follow our LinkedIn page!
Job details
Level up your career! - Hiring NOW - Nurse Practitioners in Brooklyn, NY and Queens, NY for TOP Urgent Care!
This Jobot Job is hosted by Jeff Sorensen
Are you a fit? Easy Apply now by clicking the "Apply" button and sending us your resume.
Salary $173,000 - $173,000 per year
A Bit About Us
Are you a Board Certified Family Nurse Practitioner with a passion for providing exceptional patient care in NEW YORK CITY!
Our Urgent Care Network is seeking talented medical professionals like you to join our team and help us deliver state of the art technology and progressive services to the underserved communities of the greater NYC Metro.
We treat a wide range of common illnesses and injuries quickly & affordably at your choice of 12 convenient locations.
Why join us?

Flexible work schedule offering 3(12) and 4(10) work weeks
Lucrative base salary (up to 173K) + RVU bonuses
Quarterly RVU bonuses up to $8,000 per yesr
Excellent Health insurance with multiple plans to choose from – Very LOW COST -
401K Retirement plan - Employer contribution of 3% of your annual salary to a safe harbor 401k
Continuing education credits
Disability insurance
Flexible spending account
Life insurance
Malpractice insurance
4 weeks paid vacation
Holidays – closed Christmas and Thanksgiving
$2500 for CME
Job Details
We are seeking an experienced Permanent Nurse Practitioner (NP) to join our team in the bustling city of New York! As a Nurse Practitioner, you will be responsible for providing exceptional medical care to our patients in a variety of settings, including Urgent Care, ER, and Primary Care.
Responsibilities
Conduct comprehensive physical assessments and medical histories for patients
Order and interpret diagnostic tests and procedures
Prescribe medications and treatments in accordance with established protocols and guidelines
Provide patient education and counseling on health promotion and disease prevention
Collaborate with other healthcare professionals to develop and implement treatment plans
Perform laceration repair and suturing as needed
Maintain accurate and up-to-date medical records
Participate in quality improvement initiatives and continuing education activities
Qualifications
Master's degree in Nursing from an accredited program
Current and unrestricted Nurse Practitioner license in the state of New York
Minimum of 1 years of experience as a Nurse Practitioner in Urgent Care, ER, or Primary Care settings
Certification as a Family Nurse Practitioner
Skillset laceration repair and suturing
Bilingual in Russian and Spanish PREFERRED but no REQUIRED.
If you are passionate about providing exceptional medical care and thrive in a fast-paced environment, we encourage you to apply for this exciting opportunity in New York City!
Apply Today
Jeff Sorensen
949-945-6380 - Feel free to call or text for more details or next steps.
jeff.sorensen@jobot.com - Feel free to send a confidential resume.
Interested in hearing more? Easy Apply now by clicking the "Apply" button.
Want to learn more about this role and Jobot?
Click our Jobot logo and follow our LinkedIn page!
To apply for this job please visit jobot.com.