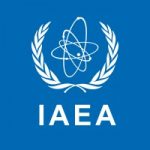 NSNI-RAS – Consultant – Nuclear Harmonization and Standardization Initiative Regulatory Track
Duration


This consultancy is a part-time assignment (100 working days over a period of 12 months). It is the candidate's responsibility to cover any related expenses on travel and removal upon entry on duty and end of assignment. No living expenses such as daily subsistence allowance will be covered by the IAEA. Health coverage and pension funds are the responsibility of the incumbent.
Organizational Setting


The Department of Nuclear Safety and Security (NS) formulates and implements the IAEA's nuclear safety and security programme, which encompasses the Agency's activities to protect people and the environment from radiation exposure, and responds to the safety and security related needs of its Member States.
NSNI Comprises Five Sections


The objective of the Division of Nuclear Installation Safety (NSNI) is to achieve and maintain a high level of safety of nuclear installations worldwide that are under design or construction or in operation. The Division does this by establishing standards of safety for the protection of health, including standards for nuclear power plants and other nuclear installations and facilities, and by providing for the application of these standards through, among other things, support for the IAEA's Technical Cooperation programme, the rendering of safety review services, the promotion of education and training, the fostering of information exchange and the coordination of research and development. In addition, the Division helps ensure safety at nuclear installations by supporting international safety instruments such as the Convention on Nuclear Safety and the Code of Conduct on the Safety of Research Reactors.
External Events Safety Section
Operational Safety Section
Safety Assessment Section
Regulatory Activities Section
Research Reactor Safety Section

The main objective of the Regulatory Activities Section (RAS) is to help enhance effective regulatory infrastructures for nuclear safety in Member States based on IAEA safety standards and the use of self-assessment. The Section's activities include safety review and advisory missions to Member States, the development and revision of safety standards, support for effective regulatory development for countries embarking on new nuclear power programmes, development of training programmes for regulators, and organizational aspects related to the Convention on Nuclear Safety.
Main Purpose


The consultant will provide technical expertise and advice with regards to the organization, implementation, and results-based reporting of activities under the Nuclear Harmonization and Standardization Initiative (NHSI) regulatory track.
Functions / Key Results Expected

Provide technical advice to the management of the NSHI regulatory track.
Prepare work plans and report on progress of the implementation of activities under the NHSI regulatory track.
Consolidate inputs, develop funding proposals, coordinate donor meetings and prepare progress reports.
Perform an editorial and technical review of NHSI regulatory track publications to ensure alignment with IAEA publication requirements.
Develop informational events (seminars, webinars, training courses) and training material.

Knowledge, Skills And Abilities

Experience in managing multidisciplinary projects highly complex industries, preferable in the nuclear field.
Good communication and interpersonal skills.
Ability to work in a team and to focus on results' achievement.
Knowledge of the nuclear field including safety aspects.
Very good command of Microsoft Office.
Knowledge of safety assessment and design safety of NPPs.
International work experience is an asset.

Qualifications And Experience

University Degree in sciences, engineering, business development, international relations, or a related field.
Knowledge of the IAEA safety standards and familiarity with the IAEA and its operations is an asset.
Experience in the coordination and drafting of project reports is required.
Solid analytical and presentation skills. Experience in planning and conducting technical meetings and workshops.
Experience working with the United Nations, or a similar international organization, is an asset.
Fluency in written and spoken English. Knowledge of another official IAEA language (Arabic, Chinese, French, Russian, Spanish) an asset.

Remuneration


The remuneration for this consultancy is a daily fee of up to a maximum of € 300, based on qualifications and experience. In case duty travel is required within the assignment, a daily subsistence allowance (DSA) and travel costs are provided. Health coverage and pension fund are the responsibility of the incumbent.
Organization


NSNI-Regulatory Activities Section
Primary Location


Austria-Vienna-Vienna-IAEA Headquarters
Job Posting


2023-05-04, 9:54:56 AM
Closing Date


2023-05-18, 11:59:00 PM
Duration in Months


12
Contract Type


Special Service Agreement - SSA
Full Competitive Recruitment


No