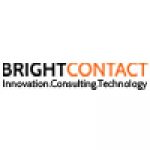 NICE WFM Support Engineer
BrightContact is expanding its NICE business services rapidly and is looking for new talented and enthusiastic colleagues.
As a Support & Service Engineer you have a fairly broad and challenging range of duties:
Technical configuration of contact center platforms and WFM products for top tier clients in the Netherlands
Resolution of difficult issues and problems with customers, investigate, replicate, and troubleshoot.
Product upgrades, patch and hotfix deployments.
Communicate with top tier customers directly in order to:
Analyse and understand the customer's technical environment
Analyze and understand the customer's data, such as trends, traffic, configurations issues
Develop and propose solutions and upgrades for the client's infrastructure
Deliver training if required
Create and maintain documentation on clients and their infrastructure.
Function as a subject matter expert in one or more areas, through hands-on experience and training.
Plan and provide guidance on upcoming product features, maintenance, and updates
Management and coordination of changes to existing applications.
To apply for this job please visit LinkedIn.