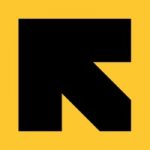 Newcomer Youth Summer Academy Peer Mentor
Requisition ID: req39538

Job Title: Newcomer Youth Summer Academy Peer Mentor

Sector: Youth Services

Employment Category: Intern

Employment Type: Part-Time

Compensation: USD 0.00 - 0.00 Hourly

Location: New York, NY RAI USA

Job Description

SUMMER UNPAID INTERNSHIP OPPORTUNITY

Position: Newcomer Youth Summer Academy Peer Mentor

Reports to: Dean of Operations, Classroom Teachers

Position Term: Training: July 5, 6, 7, 9:00am – 5:00pm;

Program: July 10 – August 11, Morning or Afternoon Shift: Monday-Thursday 8:00am-12:00pm OR Monday-Thursday 12:00pm-4:00pm; AND Fridays 8:00am – 4:00pm

Background

Since 1999, the IRC has developed partnerships with New York City public schools, community-based organizations and local colleges and universities to support the positive development of refugee and immigrant youth and their communities in New York City. The Education and Learning Program provides year-round programming working directly with refugee and immigrant youth, their parents and families, and their schools.

Scope Of Work

The Newcomer Youth Summer Academy is a six-week program focusing on preparing newly arrived immigrant youth to succeed at their grade level in the New York City public school system. Up to 130 students ages 5 – 21 from over 20 countries will participate in academic, creative arts, physical education, and social emotional learning classes. Field Trips are held on Fridays.

Peer Mentors support the students' academic and social emotional growth during the Academy. Peer Mentors will be placed with one class of students for the duration of the Academy, supporting all Classroom Teachers to ensure productive and enriching lessons and to serve as positive role models for students.

From Monday to Thursday, Peer Mentors work either the morning shift (8:00am to 12:00pm) or the afternoon shift (12:00pm to 4:00pm). On Fridays, all Peer Mentors work the full day (8:00am to 4:00pm) to support students and staff on field trips.

Major Responsibilities

Complete all staff training prior to the start of the program, as well as all program meetings and staff development activities thereafter

Model appropriate student behavior and academic engagement with the Academy students at all times

Assist teachers and staff with various classroom activities and lessons on a daily basis

Tutor students individually or in small groups at the direction of the teacher

Assist in supervision of daily student meals and student arrival/dismissal

Assist teachers and staff with whole school community building activities and field trips

Act as a positive role model for students

Assist teachers and staff with classroom management

Complete all staff evaluation

Other tasks as assigned by Classroom Teachers and Academy staff

Requirements

Qualifications

Minimum age: rising high school senior

Ability to work well with people of diverse cultural backgrounds

Knowledge of classroom procedures; health and safety precautions a plus.

Experience working with children and/or peers highly desired

Strong interpersonal and communication skills

Strong team player who is self-directed

Mature, reliable, flexible, and punctual

Fluency in written and spoken English required. Second language proficiency in relevant language highly desirable (including Spanish, French, Pashto, Fulani, Wolof, Dari, Farsi, Arabic, Russian, Ukrainian, Mandingo, Haitian Creole, Nepali, Garifuna, Mam, Tigrinya)

Must be available for all training days and for the entire duration of the program. No exceptions.

Apply online: https://www.rescue.org/careers

Working Environment: The Academy takes place in a centrally located New York City public school. All participants must be willing to relocate to New York City for the entirety of the Program.

COVID-19 Vaccination Requirement: In accordance with IRC's duty to provide and maintain a workplace that is free of known hazards and our commitment to safeguard the health of our employees, clients, and communities, IRC requires candidates who are selected for interview to furnish proof of vaccination against COVID-19 in order to be considered for this position.

Commitment to Diversity and Inclusivity: IRC is committed to building a diverse organization and a climate of inclusivity. We strongly encourage applications from candidates who can demonstrate that they can contribute to this goal.

Equal Opportunity Employer: We are an equal opportunity employer and value diversity at our company. We do not discriminate on the basis of race, religion, color, national origin, sex, gender, gender expression, sexual orientation, age, marital status, veteran status, or disability status. We will ensure that individuals with disabilities are provided reasonable accommodation to participate in the job application or interview process, to perform essential job functions, and to receive other benefits and privileges of employment. Please contact us to request accommodations.