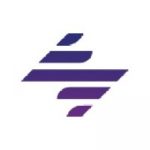 Multilingual Inside Sales
The Role
We are seeking highly motivated individuals to join our International Inside Sales team based in our Centre of Excellence (CoE) in Seville.
We currently have 3 opening within the team:
Sales Development Representatives
(SDRs) who are the first point of contact for the sales team and are tasked both with speaking to accounts and prospects;
Account Executives
(AEs), "hunters" with experience who prospect, develop, and close new customers; and
Account Managers
(AMs),"farmers" with experience who love building relationships, and providing value in order to retain and keep customers.
What You'll Do

SALES DEVELOPMENT REPRESENTATIVE:

Execute the Solera Lead & Opportunity Management process for building sales pipeline.
Possess, or be willing to learn and develop a working understanding of Salesforce.com and other key sales technologies used for Business Development and Opportunity creation.
Collaborate with Marketing & Product teams to execute campaigns that ensure lead quality and quantity with proper closed-loop metric reporting.
Regularly perform against individual monthly and/or quarterly targets: number of calls, pipeline generation, conversion rates, and Opportunities which may consist of meetings, appointments virtually, demos, or follow-up calls assigned to quota carrying sales reps in Solera.
Collaborate with internal sales operations stakeholders on reporting and analysis.
Ensure CRM tools and Solera value-selling methodologies are leveraged to process and track opportunities.


ACCOUNT EXECUTIVE:

Prospect, develop, and close new customers for Solera's entire suite of solutions.
Utilize multiple sales software technologies daily in order to efficiently manage and maximize your sales prospecting and full cycle production
Create and deliver accurate forecasts
Sell the Solera vision to prospects through product demonstrations, events and target-specific initiatives
Coordinate and work with extended team members
Work closely with Customer Success and Support teams to ensure customer satisfaction
At least 2 years of experience in B2B sales.


ACCOUNT MANAGER:

Manage the relationships with assigned customers, ensuring great communication and high customer retention.
Protecting and growing the existing revenue stream and proactively managing accounts and relationships in a positive, business appropriate and professional manner in all interactions.
Identifying and acting on opportunities to sell additional Solera products and services and add-on licenses for existing products.
Manage retention and sales targets by achieving weekly and monthly metrics.
Developing segmentation and top accounts focus, as well as a defined cadence for communication and business planning with key accounts each quarter.
Processing renewals and contract amendments and working closely with other Customer Success, Billing, Operations, Support, and product departments regularly.
Building relationships within key accounts with leaders, owners, and influencers within the customer base.
Maintaining and always staying on top of industry news, trends, and business knowledge to be a trusted advisor.
Enhancing all customer connections in a manner that ensures great customer retention and high renewal rates as measured by quarterly results.


What You'll Bring

Proven track record of achieving goals and quotas
Advanced in English is a must.
Advanced level in any of the following languages: Spanish, French, German, Italian, Dutch, Portuguese, Romanian, Polish, Russian.
Ability to be a team player and perform in a fast-paced, inside sales-oriented environment
Excellent verbal, written and interpersonal communication skills
Comfort with sales technology and CRM too