Archived (not relevant)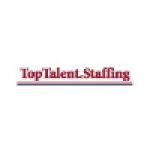 Multi-Lingual Customer Service Ambassador (FT)
Multi-Lingual Customer Service Ambassador Orlando International Airport
Must be Bilingual for the position ****
Job Details
65 plus positions available.
Immediate Hire after passing background.
LOCATION: Orlando International Airport.
RATE: $34,112.00 Annual.
Payrate $16.40 pr hour.
FT positions (Mandatory Weekends)
1st shift 4 am to 12:30 pm.
3rd Shift 3:30pm to 12:00am.
PT positions ( Mandatory Weekends)
1st shift 4am to 8am.
2nd shift 12pm to 4pm.
Must be able to work weekends with 2 days off during the week.
Excellent Benefit Package
Medical. (After 60 days of employment)
3 paid Holidays. (Must work a total of 440 hours)
Vacation Time. (will be offered after working 550 hours worked)
Room for advancement.
1 month of training.
As This Is a Bilingual Position The Candidate Should Be Able To Speak And Understand Fluently One Of The Following Languages Along With English
The Customer Service Ambassador will be assisting guests, and passengers by providing them with correct information to every question or request.
We are in a desperate need of the following Languages
.
Japanese.
Vietnamese.
Chinese.
German.
Italian.
Russian.
Hindi.
Polish.
Dutch.
Hindi.
All passengers and guests must be greeted in a courteous and professional manner.
Ability to resolve any uprising issues or concerns that may come about.
Able to work in front of a group of people while communicating clearly, effectively and professionally in a high-stress environment.
Requirements
Required to work on the weekends and holidays.
Able to walk and stand for extended periods of time (8 hours).
Ability to speak and hear clearly.
Be fluent in one of the languages listed and also able to read, write, speak and understand English.
Minimum of 1 year of Customer Service Experience.
Required to have a GED or High School Diploma.
Must pass a background.
Must pass a drug test.
Must pass a language test.
No Visible tattoos on hand, wrists, fingers, neck or face.
Applied at www.toptalentusa.com Application.
Top Talent Staffing
407-896-2150
Maria@toptalentusa.com
Request to speak with Maria.
Please submit an application and send in your resume. (www.toptalentusa.com - Application) Remember this is a multi-lingual position.
Fluent in English and a secondary language.
Once the application has been summited call us to set up an interview and get details about the position.
TopTalent Staffing offers United Healthcare insurance, paid holidays, and paid time off (PTO).
About TopTalentUSA.com
We continually focus our recruitment on finding candidates with exact experience and position specific training to make the most successful placements. Our manufacturing workers help department and line managers satisfy deadlines and productivity demands regardless of size and scope.Your success translates into our success. We at Top Talent Staffing are ethical professionals who take great pride in our work. As a Company that has been in this market for many years, we are recognized as the defining benchmark within our industry."Thank You for making us your first choice, or at least your final choice.