Archived (not relevant)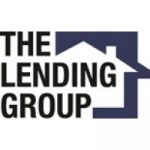 Mortgage Administrative Assistant
Are you passionate about helping people and looking for an entry-level opportunity to jump-start your career in the mortgage industry? If so, we are looking for you!
We're on a mission to create a first-class experience for our clients and we need a Mortgage Administrative Assistant to support our top-notch lending team.
The ideal candidate will have office experience, as a front desk receptionist or administrative assistant, display a commitment to the highest ethical standards, possess impeccable attention to detail, and exhibit a professional and friendly demeanor.
Compensation
A background in the mortgage industry is not required but it is certainly helpful. If you come to work every day with a customer service approach and a helpful, can-do attitude, we want to talk to you. Apply today.
$47,500 - $51,500 yearly
Responsibilities
Answer and make telephone calls to clients in our database, realtors, referrals, and past clients with our proven scripts to deliver high-quality customer service
Enter new customer information into our database on a regular basis
Deliver quality support to everyone from vendors to clients to increase positive customer service ratings
Complete other supportive duties as needed by the team
Create and distribute expense reports each month so that the team is aware of how the budget is being spent
Qualifications
Experience as a receptionist or office assistant is preferable
Maintain the highest levels of confidentiality when handling client information
Displays strong initiative to build systems, stay on task, and finish multiple projects efficiently with little supervision
Must have high school diploma or GED; 2-year college degree is a plus
Possess excellent attention to detail, organizational skills, and communication skills (oral and written)
Speak fluent Russian is strongly preferred
About Company
The Lending Group Co is a retail mortgage lender that provides a complete range of premium mortgage products and services to meet the needs of its clients. We originate first and second residential mortgage loans for Conventional, FHA, VA, Jumbo, and Reverse borrowers Nationwide.