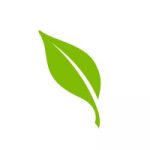 MMSUPCOF – Support Coord
The Support Coordinator is responsible for assisting the care/case managers with non-clinical activities such as creating cases and events; providing telephonic outreach to members, providers and community-based organizations; handling member mailings; faxing clinical requests and Individual Health Care Plans on behalf of the care/case managers. The Support Coordinator is assigned to a specific clinical team (such as Care Management, Utilization Management, Behavioral Health, etc.) and may have additional departmental responsibilities.
Duties And Responsibilities
Handles calls to and from members to assist with benefit questions/issues, schedule appointments, and screen assessments to identify risk factors which need closer intervention.
Handles calls to and from providers regarding authorizations, referrals, visits, tests, and faxed care plans.
Documents accurate member information in compliance with our internal procedures.
Manages a large member caseload.
Timely communicates member issues or needs and monitors screening of members effectively to improve quality and cost outcomes.
Escalates calls as necessary
Additional duties as assigned.
Minimum Qualifications
High School diploma or GED.
Preferred Qualifications
Basic Microsoft Word and Excel skills.
Language preferences - Spanish, Russian, French, Creole, Mandarin, Cantonese.
Experience in managed care or other area of the healthcare industry working in a Call Center environment or Care/Case Management Department.
Demonstrated ability to document calls into a computer system.
Knowledge of medical terminology.
Regulatory or Compliance activities:
n/a
License or Certification:
n/a
WE ARE AN EQUAL OPPORTUNITY EMPLOYER.
Applicants and employees are considered for positions and are evaluated without regard to race, color, religion, gender, gender identity, sexual orientation, national origin, age, genetic information, military or veteran status, marital status, mental or physical disability or any other protected Federal, State/Province or Local status unrelated to the performance of the work involved.
If you have a disability under the Americans with Disability Act or a similar law and want a reasonable accommodation to assist with your job search or application for employment, please contact us by sending an email to careers@Healthfirst.org or calling 212-519-1798 . In your email please include a description of the accommodation you are requesting and a description of the position for which you are applying. Only reasonable accommodation requests related to applying for a position within Healthfirst Management Services will be reviewed at the e-mail address and phone number supplied. Thank you for considering a career with Healthfirst Management Services.
EEO Law Poster and Supplement
All hiring and recruitment at Healthfirst is transacted with a valid "@healthfirst.org" email address only or from a recruitment firm representing our Company. Any recruitment firm representing Healthfirst will readily provide you with the name and contact information of the recruiting professional representing the opportunity you are inquiring about. If you receive a communication from a sender whose domain is not @healthfirst.org, or not one of our recruitment partners, please be aware that those communications are not coming from or authorized by Healthfirst. Healthfirst will never ask you for money during the recruitment or onboarding process.
Hiring Range*:
Greater New York City Area (NY, NJ, CT residents): $38,200 - $49,920
All Other Locations (within approved locations): $33,300 - $47,840
As a candidate for this position, your salary and related elements of compensation will be contingent upon your work experience, education, licenses and certifications, and any other factors Healthfirst deems pertinent to the hiring decision.
In addition to your salary, Healthfirst offers employees a full range of benefits such as, medical, dental and vision coverage, incentive and recognition programs, life insurance, and 401k contributions (all benefits are subject to eligibility requirements). Healthfirst believes in providing a competitive compensation and benefits package wherever its employees work and live.
The hiring range is defined as the lowest and highest salaries that Healthfirst in "good faith" would pay to a new hire, or for a job promotion, or transfer into this role.