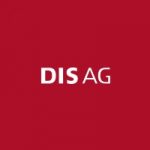 Mitarbeiter Sekretariat/Assistenz (m/w/d) – Remote möglich
Sie suchen einen Job der Ihnen Herausforderungen bietet und möchten Ihre Erfahrungen in einem neuen Umfeld einbringen?
Ein namhaftes Unternehmen mit Standort in Kassel bietet Ihnen die spannende Perspektive als Mitarbeiter Sekretariat/Assistenz (m/w/d) im Rahmen der Arbeitnehmerüberlassung mit Option auf Übernahme.
Das sind Ihre Tätigkeitsschwerpunkte
Bewirten und Empfangen der Gäste
Bearbeiten der Ein- und Ausgangspost
Selbstständiges Bearbeiten von Routinevorgängen z.B. Lieferscheinablage
Erstellen und Bearbeiten von Reisekostenabrechnungen
Eigenständige Terminorganisation- und koordination für die Geschäftsleitung
Zuständig für das allgemeine Schriftverkehr und die Telefonannahme
Einladung von Beteiligten zu verschiedenen Anlässen


Das bringen Sie mit
Abgeschlossene Ausbildung als Kauffrau/-mann für Bürokommunikation oder Industriekauffrau/-mann, bzw. vergleichbare Ausbildung
Sehr gute Englischkenntnisse sowie wünschenswerte Kenntnisse in französisch, spanisch oder russisch
Sicheres Auftreten und eine souveräne Kommunikation
Organisationsgeschick und eine selbstständige sowie strukturierte Arbeitsweise
Mind. 1 Jahr Berufserfahrung in vergleichbarer Tätigkeit


Bei uns wird Ihr Berufsweg zum persönlichen Walk of Fame - wir bieten Ihnen spannende Perspektiven in den Bereichen Assistenz & Sekretariat. Jetzt auf "Direkt bewerben" klicken!
Wir freuen uns über die Bewerbung von Menschen, die zur Vielfalt unseres Unternehmens beitragen.
In 2022 wurden wir bereits zum 17. Mal als einer von "Deutschlands Besten Arbeitgebern" ausgezeichnet. Profitieren Sie von unserem Know-how und lernen Sie einen der erfolgreichsten deutschen Personaldienstleister kennen! Mehr über uns erfahren Sie unter www.dis-ag.com
Ihr Kontakt
Frau Angelika Lohs
jobs.kassel-office@dis-ag.com
DIS AG
Office & Management
Opernstraße 9
34117 Kassel
Telefon +49 561/78947 11
www.dis-ag.com
Lernen Sie uns kennen!
To apply for this job please visit 9nl.es.