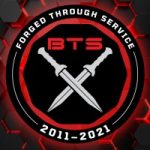 Mid-Level All-Source Intelligence Analyst (OSINT)
BTS is seeking a cleared
Mid-Level All-Source Intelligence Analyst (OSINT)
to support military intelligence operations in Kuwait with an
OSINT
focus.
Position Description


The Combined Joint Task Force – Operation Inherent Resolve (CJTF-OIR) Intelligence Support Services Contract (CISSC) provides multi-faceted Intelligence Support services consisting of, but not limited to: Open Source Intelligence (OSINT), All-Source Intelligence Analysis, Human Intelligence (HUMINT) Analysis, Intelligence Requirements Collection Management (RCM), Special Advisors, Planners, Targeting Support, Counterintelligence (CI) Support, Screener Support, Strategic Debriefing Support, Foreign Government Information (FGI) Analysis, Exploitation (DOMEX and MEDEX), Target Focused Analysis and Neutralization (TFAN), Operational Intelligence Knowledge Management (KM), as well as other analytic and target related intelligence support services to assigned military units in support of the overall Intelligence Mission in support of CJTF-OIR staffs and organizations.
What You'll Get To Do

Contribute to a critical mission supporting Operation Inherent Resolve by conducting comprehensive Open-Source Intelligence (OSINT) research on media and social media on specific topics independently or as a part of a larger analytical effort focusing on current events and long-term trends that could impact the supported unit's mission, as well as comparison of local and regional level media.
Perform all source intelligence analysis related to military actions, insurgent, terrorist groups activities, and threats to stability in the Iraq, Syria and other geographic combatant command regions.
Attend information, collaboration, and intelligence meetings including VTC/Telecons as required and prepare/present PowerPoint presentations as tasked.
Publish reports and disseminate via email, web portals, or other appropriate methods as tasked.
Assist with resolution on difficult and complex analytical problems by researching, developing and producing at the operational and strategic levels to leadership.
Research, develop, present and publish (OSINT) products at the tactical, operational and strategic levels of war.
Provide targeting support by analyzing key communicators.
Provide OSINT support to target development nominations at the basic, intermediate, and advanced phases.

You'll Bring These Qualifications


Active TS/SCI.
Associates Degree OR four years of direct relevant intelligence analysis experience PLUS...
Minimum of four years analytical experience at the tactical/operational level within DoD or equivalent Government agencies and requires former MOS 35F, 350F, 18F, 35D, 34A, or equivalent such as USMC 0204, 0210, 0211 Counterintelligence/Human Intelligence (CI/HUMINT) Specialist, 0231 Intelligence Specialist, U.S. Navy – Navy Intelligence Specialist, USAF –1N7X1 Human Intelligence Specialist, 1N4X1 Intelligence Fusion Analyst.
Proficient in utilizing standard computer applications and intelligence related automation to support analytical efforts and product development.
Familiar with and capable of using social media platforms.
Possess strong research, analytical, and writing skills.
Be capable of effectively operating as a member of an analytical team from a remote location in support of CJOA requirements.
Briefing skills to include the ability to clearly articulate information.
Language Enabled based on current or emerging needs of assigned unit. Arabic and/or one Arabic or Russian - independently tested to ensure ability to listen, read, write and translate in accordance with either DPLT or ILR) level 2/2 (Levantine Arabic is preferred but Modern Standard Arabic is acceptable) based on assigned unit needs.
Bachelor's Degree desired.
Experience in either CT, Afghanistan, Iraq/SWA regional issues, HUMINT, CI or military analysis desired.
Competed OS301 Basic OSINT Course desired.
Completed OS302 OSINT Analytic Tools Course desired.
Completed EAG – Basic Social Media Analysis Course desired.
Complete EAG - Advanced Social Media Analysis Course desired.
Language enabled – Farsi - independently tested to ensure ability to listen, read, write and translate in accordance with either DPLT or ILR level 2/2 desired.

Company Overview


BTS Software Solutions is a Service-Disabled Veteran Owned Small Business who are community-focused innovators who transform ideas into technology to serve people. We recognize that innovation is only valuable when applied towards a needed solution. Technology has no value without the hard work to turn ideas into reality. Our roots are in helping save Soldiers' lives through technology. We bring that ethos to serving our community. We create solutions that touch people's lives - products to communicate, to connect companies with customers, to stay informed, to save lives, and to enhance lives.
We have a small company persona with a large company ethos and capabilities; we create elegant solutions for complex problems that will enrich people's lives. We offer one of the best benefits packages in the industry: Competitive health benefits package, PTO, 401K matching and vested from day one to name just a few of our benefits and perks.
BTS Software Solutions is an Equal Opportunity Employer (EOE). All employment decisions shall be made without regard to age, race, creed, color, religion, sex, national origin, ancestry, disability status, veteran status, sexual orientation, gender identity or expression, genetic information, marital status, citizenship status or any other basis as protected by federal, state, or local law.