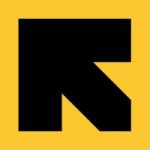 MHPSS Consultant
Requisition ID:
req39584
Job Title:
MHPSS Consultant
Sector:
Social Work
Employment Category:
Consultant
Employment Type:
Full-Time
Open to Expatriates:
Not Applicable
Location:
Chișinău, Moldova
Job Description


The International Rescue Committee (IRC) is among the world's leading humanitarian aid organizations. Founded in 1933 at the request of Albert Einstein, the IRC works with people forced to flee from war, conflict, and disaster, helping them to survive, recover, and rebuild their lives. At work today in over 40 countries, the IRC seeks to be an operational and inspiring leader in resettlement, asylum, and integration, demonstrating its credibility and expertise as a leading service provider, partner, and advocate across the arc of the global displacement crisis. IRC operates in the U.S., Africa, the Middle East, Asia, Europe, and Latin America. For a complete listing of countries in which IRC operates and supports refugee programs, please visit http://www.rescue.org/where
Across Europe, the IRC delivers programs that address the acute humanitarian needs of asylum-seekers and other vulnerable migrants who are newly arrived, stranded, or in transit and programs that address their longer-term integration needs.
Earlier this year, IRC launched its newest country program in Moldova to respond to the Ukrainian crisis in collaboration with local civil society organizations. With a population of only 2.64 million, Moldova has seen over 600,000 refugees cross its borders in search of safety. While most refugees transit toward Romania and other European countries, the number of nearly 100,000 Ukrainians is expected to increase in the coming months. Given its small size and limited resources, Moldova's capacity is already under strain with pressures on energy supplies and high inflation. The IRC envisages a humanitarian program in Moldova targeting both refugees and Moldovans, with interventions designed to save lives and relieve humanitarian suffering, with a focus on education, gender-based violence prevention and response, and protection services, along with support for integration.
Are you passionate about people? Bring your full and authentic self, and join our team!
Job Overview/Summary


We are looking for an MHPSS consultant who will provide technical services in support of the IRC and partner organization education program for vulnerable migrants and refugees to improve the mental health and psychosocial well-being of Ukrainian and third nationals refugees and host community. The MHPSS Consultant will focus on the provision of training and capacity building to local MHPSS service providers on issues related to adversity and displacement and work together with team members and local partners to support community-based mechanisms for the improvement of well-being, protection resilience of those impacted by the events of the war in Ukraine.
The Consultant will twine the IRC policy in operationalizing MHPSS Global standards and principles, including knowledge of international humanitarian standards for MHPSS programming.
This position reports to the Education Manager / Protection Officer.
Essential Functions

Coordinate with partners and local organizations to create linkages for refugees to promote quality referral pathways, strengthen MHPSS services, and ensure their integration of MHPSS concerns to different sectors.
Responsible for MHPSS planning and implementation plans and ensuring the timely, efficient, and effective process of the psychosocial activities.
Provide training to teachers, educators, parents (caregivers), and school personnel on MHPSS referral pathways and protection (GBV, CP, CS).
Capacity building of psycho-pedagogical teams.
Plan and be responsible for the establishment of community-based mental health and psychosocial support interventions.
Support the development of a contextual multi-sector emergency MHPSS response for Ukrainians, third-country nationals, and affected communities in Moldova in concert with education sector guidance and guidelines, in close coordination with the Education and Protection Officer.
Develop appropriate training for local service providers on adversity and displacement and other areas of MHPSS competencies prioritized by local partners.
Travel within Moldova for training, capacity building, liaison, and monitoring of IRC-supported projects and activities.
Preparation of timely, quality, and comprehensive reports and assessments.
Participate in MHPSS coordination working groups for Moldova; participate in multi-sectoral technical working groups where possible, including Education, Protection, and Child Protection.

Requirements

Bachelor's degree in Psychology, Social Protection, Mental Health, or a related field.
Minimum of 2 years experience with direct psycho-pedagogical service provision. Experience with vulnerable groups, preferably refugee and migrant populations, will be an asset.
Responsible, Professional, and with Integrity.
Ability to work with people from different cultural settings.
Excellent interpersonal, written, and oral communication and problem-solving skills are required.
Capacity to work under pressure and flexibility.

Language Requirements

Fluency in Romanian and/or Russian / Ukrainian languages (written and spoken);
Solid understanding of English (written and spoken) will be an asset.

Driving license and experience desirable.
Working Hours

Monday to Friday, 8 hours per day, 5 days a week
Occasional evenings and weekends on request

Professional Standards

All staff is required to adhere to THE IRC Way Standards for Professional Conduct and the IRC country employment policies
Adhere to the Code of Conduct every day – in the site and in the community
Maintain confidentiality
While in transit sites, all IRC staff must wear appropriate IRC visibility.

Closing date: 31 March 2023, 17.00


Due to the expected high number of applications, only shortlisted candidates will be contacted.
____________________________________________________________________________
Disclaimer Clause
: This job description is not an extensive list of the skills, effort, duties and responsibilities associated with a position.
Commitment to Diversity and Inclusivity:
IRC is committed to building a diverse organization and a climate of inclusivity. We strongly encourage applications from candidates who can show that they can contribute to this goal.
Equal Opportunity Employer:
We are an equal opportunity employer and value diversity at our company. We do not discriminate on the basis of race, religion, color, national origin, sex, gender, gender expression, sexual orientation, age, marital status, veteran status, or disability status. We will ensure that individuals with disabilities are provided reasonable accommodation to participate in the job application or interview process, perform essential job functions, and to receive other benefits and privileges of employment. Please contact us to request accommodation.