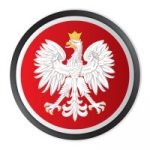 Member Service Representative
Accurately perform all member transactions, including savings, share draft/checking, cash receipts, loan payments, credit account transactions, and all member services including but not limited to sale of money orders and traveler's checks and all Credit Union services and products.
Responsibilities
Perform routine member transactions, including but not limited to deposits, withdrawals, cash advances, loan payments, transfers, check cashing, cash cashier's checks, telephone transactions, Western Union, traveler's checks, and money orders.
Receive share deposits, Visa payments, and various types of loan payments ensuring that payments equal the amount due and that all late charges, if applicable, are collected and processed correctly.
Examine checks for endorsements and negotiability. Process international checks and collection items.
Provide information on credit union products or services, including eligibility for membership, types of credit union accounts, current dividend rates, locations, office hours, and telephone numbers. Provide members with account status, including current balances & loan payoffs.
Respond to members' requests and complaints, and/or direct them to the proper person for specific information and assistance.
Assist members in understanding and completing forms including but not limited to membership forms, signature cards, funds transfers, loan applications, product, and service agreements.
Cross sell Credit Union products and services to members. Actively solicit prospective members during business hours and during business functions, community events and special promotions.
Receive various information pertaining to member accounts, and route to proper department for processing.
Maintain and balance teller drawer.
Complete Currency Transaction Report and Suspicious Activity Report.
Perform other duties as assigned.
NOTE:The list of essential functions is not exhaustive. It may be supplemented as necessary from time to time.
Qualifications
Requires completion of high school education, plus appropriate specialized training.
Requires intermediate mathematical skills (calculations and concepts involving percentages, fractions, decimals, etc.).
Requires at least six months of related experience (i.e., cash handling, customer service, etc.).
Requires professional, well-developed interpersonal and teamwork skills necessary for communicating with members, visitors, callers, and co-workers.
Requires basic computer knowledge, Internet, Microsoft Office skills.
Language requirements – fluent in English; Polish and Russian highly desirable but not required.
To apply for this job please visit LinkedIn.