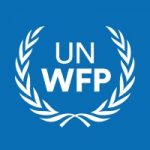 Member of the WFP Independent Oversight Advisory Committee (former Audit Committee)
WFP celebrates and embraces diversity. It is committed to the principle of equal employment opportunity for all its employees and encourages qualified candidates to apply irrespective of race, colour, national origin, ethnic or social background, genetic information, gender, gender identity and/or expression, sexual orientation, religion or belief, HIV status or disability.
The United Nations World Food Programme is the world's largest humanitarian agency fighting hunger worldwide. The mission of WFP is to help the world achieve Zero Hunger in our lifetimes. Every day, WFP works worldwide to ensure that no child goes to bed hungry and that the poorest and most vulnerable, particularly women and children, can access the nutritious food they need.
DEADLINE FOR APPLICATIONS
Applications must be submitted Sunday, April 2, 2023 (11:59 PM CET).
WHO WE ARE
The United Nations World Food Programme (WFP), a highly prestigious, reputable & world's largest humanitarian organization, operating in more than 120 countries and territories, bringing life-saving assistance in emergencies, building pathways to peace, stability and prosperity for people recovering from conflict, disasters and the impact of climate change and supporting sustainable and resilient livelihoods for a world with zero hunger.
At WFP, people are at the heart of everything we do and the vision of the future WFP workforce is one of diverse, committed, skilled, and high performing teams, selected on merit, operating in a healthy and inclusive work environment, living WFP's values (Integrity, Collaboration, Commitment, Humanity, and Inclusion) and working with partners to save and change the lives of those WFP serves.
To learn more about WFP, visit our website: UN World Food Programme (WFP) and follow us on social media to keep up with our latest news: YouTube, LinkedIn, Instagram, Facebook, Twitter.
WHY JOIN US?
WFP is a 2020 Nobel Peace Prize Laureate
WFP offers a highly inclusive, diverse and multicultural working environment
WFP invests in the personal & professional development of its employees through a range of trainings, accreditation, coaching, mentorship and other programs as well as through internal mobility opportunities
A career path in WFP provides an exciting opportunity to work across various country, regional and global offices around the world, and with passionate colleagues who work tirelessly to ensure that effective humanitarian assistance reaches millions of people across the globe
We offer an attractive compensation package (please refer to the Terms and Conditions section)
ORGANIZATIONAL CONTEXT
The Independent Oversight Advisory Committee (IOAC), previously called the Audit Committee, serves in an expert advisory capacity and provides independent, expert advice to the Executive Board and the Executive Director in fulfilling their governance responsibilities, including ensuring the effectiveness of WFP's internal control systems, risk management, audit and oversight functions, and governance processes. The IOAC aims to add value by strengthening accountability and governance within WFP.
KEY ACCOUNTABILITIES (not all-inclusive)
The specific responsibilities of the IOAC include advising the Executive Board and the Executive Director on the following:
Internal oversight/internal audit/investigation function: provide advice on the independence and mandate of the Office of the Inspector General; review its budget and staffing requirements; review its overall performance and issue related recommendations, provide advice on the selection and performance of the Inspector General and Director, Oversight Office and on the annual plan for oversight activities;
Risk Management and Internal Controls: the effectiveness of WFP's internal control systems, including risk management and internal governance practices;
Financial Statements: issues arising from the audited financial statements of WFP, and reports to WFP management and the Executive Board produced by the External Auditor;
Accounting: the appropriateness of accounting policies, standards and disclosure practices and any changes and risks in those policies;
External Audit: the External Auditor's work plan and reports, including any comments for consideration by the External Auditor in the independent determination of their work plan and issued reports; the IOAC may provide, upon request of the Executive Board, advice on the selection of the External Auditor, including the costs and scope of the services to be provided, and to the Executive Board regarding the fees charged by the External Auditor and on extensions of the audit work or additional work required of the External Auditor;
Values and Ethics: the systems established by WFP to maintain and promote international civil service values, and to ensure compliance with applicable norms and policies, and high standards of integrity and ethical conduct, to prevent conflicts of interest and misconduct; and
Allegations of Inappropriate Activity: the process for handling and investigating significant allegations.
Evaluation: evaluation policy; evaluation strategy and charter; annual work plan and budget; quality assurance systems for the evaluation function; and external assessments. Review the effectiveness of the evaluation function and provide a forum to discuss matters raised in WFP evaluations;
Management response and follow up: provide advice on the adequacy of management response and follow-up to audit, ethics, ombudsman and evaluation recommendations
QUALIFICATIONS AND KEY REQUIREMENTS
Education:
You have:
Advanced university degree in Finance, Accounting, Business, Economics, Law and related Social Sciences or a first degree with additional professional experience
Experience:
You have:
At least 15 years of progressively responsible Senior Management experience in Finance, Audit, and/or Evaluations;
Proven experience in organizational governance and accountability structures, including risk management.
Ideally, professional experience in project preparation, appraisal, management, administration, and evaluation
Language:
You have:
Fluency (level C) in the English language.
MORE ABOUT YOU
To undertake the role effectively, members of the IOAC should possess integrity, independent judgment, dedication, and commitment to WFP's global goal of reaching zero hunger.
You have:
Demonstrated knowledge of large, international, and complex organizations;
Understanding of general legal concepts;
Demonstrated ability to deliver recommendations across different levels of a multicultural organization;
A track record of providing expertise in an advisory capacity to Executive level stakeholders;
Previous Audit Committee (or similar) experience preferred.
TERMS AND CONDITIONS
To meet IOAC equitable geographical representation requirements, preference will be given to nationals from these countries: Albania, Armenia, Azerbaijan, Belarus, Bosnia and Herzegovina, Bulgaria, Croatia, Czechia, Estonia, Georgia, Hungary, Latvia, Lithuania, Montenegro, North Macedonia, Poland, Republic of Moldova, Romania, Russian Federation, Serbia, Slovakia, Slovenia, and Ukraine.
WFP is committed to promoting gender equality and the empowerment of women. Qualified women candidates are strongly urged to apply.
Members of the IOAC shall be independent of the WFP Secretariat and the Executive Board. The appointment is for a three-year term, which may be renewed for a further three years. This position is without compensation, but travel and subsistence costs are paid by WFP. IOAC members are expected to attend at least four meetings each year either in Rome, Italy, or in a field location to experience WFP operations first-hand.
For more details please visit Independent Oversight Advisory Committee | WFP Executive Board