Archived (not relevant)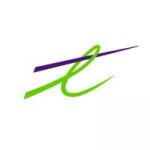 Media Search Analyst | Remote
WORK FROM HOME AS MEDIA SEARCH ANALYST!
Description and Requirements
Evaluation of many different task types including Music & Video judgements across media domains
Evaluation of App Store Content search results
Research using online tools to determine and judge the intent and accuracy of queries
Applying market knowledge with provided guidelines to judge the relevance and intent of task information for your market
Familiarity with current Application, Music & Video trends
Strong attention to detail and excellent communication are essential
Ability to work independently and flexibility to new techniques/processes
Preferred level of education/certification - High School degree or higher
Further opportunities may arise to contribute to other tasks on a freelance basis
Requirements
Fluency in English & Russian is essential
You must be living in one of the countries listed below for a minimum of 1 year
iOS device owner & user
Apple user - Your email address must be associated with an Apple ID; use the same email address in your initial registration
Experience/know-how of Apple products is mandatory
All candidates will need to pass online evaluations to demonstrate capability of reading and applying the guidelines.
If you are interested in this position, please complete the registration form on this link https://jobs.telusinternational.com/en_US/careers/PipelineDetail/Media-Search-Analyst-Latvia-Russian-Language/34494
Thank you in advance, we are looking forward to working with you!
Your TELUS International AI Team
IMPORTANT INFORMATION
Your data will never be published for commercial purposes.
Your data is protected by our Privacy Policy.
If you have questions, please contact us at: marian.calsado@telusinternational.com
You can always reject a task request if you are not able or willing to perform it.
All qualified applicants will receive consideration for employment without regard to race, color, religion, sex, sexual orientation, gender identity, national origin, disability, or protected veteran status.