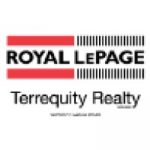 Marketing Specialist
Our Marketing Specialist will be responsible for building and executing campaigns on Facebook, Instagram, Youtube and Websites to help expand our brand. You will strategize, execute, and manage a variety of ad campaigns from beginning to end. The candidate in this position will conceptualize campaigns, develop and execute all ads, and analyze ad performance results. We want a highly productive person who is able to see projects from start to finish! We offer a fun, and creative environment. A flexible schedule is available plus we include work from home. Responsibilities:
Create, deliver and edit marketing materials and advertising campaigns that are effective and timely
Monitor incoming leads and prospects and then incorporate those into marketing campaigns to help increase company growth
Update all Facebook, Instagram, Youtube and other social media posts and respond to followers.
Consistently update all website content so it is fresh and current.
Admin for Lead Generation platform
Manage mail distribution campaign. Qualifications:
Team player
2+ years of experience in Marketing
Must possess excellent communication skills and have a positive, upbeat attitude.
Familiar with WordPress
English and Russian language.
Ability to effectively manage multiple projects and react to changing business needs.
Awareness of the current social media and digital marketing landscape is a must. * experience in kvCore nice to have About Company Top produces Real Estate Brokerage with top producing real estate agents determined to make their mark and dominate their local market. We pride ourselves on our exceptional productivity and unwavering dedication to delivering outstanding service.
To apply for this job please visit LinkedIn.