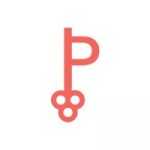 Marketing Manager
We are looking for a talented Marketing professional to join an exciting and growing team based in London.

Some duties include:

- Assist with the creation of marketing literature including editing, proof reading and supplying content to ensure material is current, valid and accurate
- Coordinate with sales agents, media buyers and PR companies for launch events
- Maintain development websites and property portals, ensuring all images, copy, price lists and sales messages are up to date
- Assist with the production of development literature including leaflets, banner ads, window displays
- Oversee departmental administration such as arranging sign offs from department heads, verifying invoice and procurement system management
- Attend meetings and VC meetings and review minutes
- Organise marketing collateral relating to launches including invitations, mini brochures and HTML emails
- Day to day liaison with the sales teams on site to ensure that they are fully stocked with brochures and other marketing collateral
- Ensure the information within the marketing suite is up to date including weekly checks of the mock-up room and models
- Stock management of marketing collateral
- Oversee interior design projects for show apartments on site, review design concepts and layouts
- Weekly reporting of sales activity and apartment purchases to Hong Kong management team
- Lead and assist viewings on site, present the development to key stakeholders and interested parties
- Maintain new and current photography of developments
- Monitor / manage project budget
- Compile market research reports into property pricing and create price lists
- Create and submit presentations and recommendation memos
- Book, plan and manage advertising and PR campaigns
- Experience of managing social media accounts
- Ability to provide analytical MI data using advanced Excel skills

Ideally you will have previous experience of working on high end residential schemes in the UK or for a property development company.






To apply for this job please visit LinkedIn.