Archived (not relevant)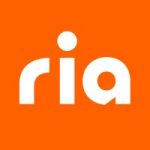 Marketing Coordinator
Job Description


The Marketing Coordinator works closely with the Business Development (BD) teams to be updated of the market changes in each country or region. He/she together with the BD´s decides which partners are most relevant to do campaigns with, plans the investment of the marketing budget and its allocation to relevant countries/corridors for the company. He/she coordinates internally with different departments such as BD, Legal, Finance, Design, Sales/Revenue/Marketing in sending countries and externally with our partners in Eastern Europe or marketing agencies.
The day to day tasks include planning and organizing all marketing initiatives to build and increase our brand recognition and transactions in Eastern Europe giving them support, advice and orientation on how to improve the positioning of the brand in accordance with the budget.
Responsibilities


Improving Ria visibility in POS.
Build and increase the brand recognition at country level.
Planning and organizing advertising campaigns.
Planning and organizing promotions with partners.
Diaspora advertising and promotions coordinating between partners and our sending countries.
Strengthening relationships with partners.
Liaising with new partners to receive correct logos and material that can be placed in their POS.
Updating the internal database of marketing material in the POS.
Giving support with the design of marketing material for Correspondents and Global Agents.
Delivering presentations internally to senior management and externally.
Evaluating and calculating ROI of the marketing campaigns where applicable.


Qualifications


A fluent level of English, Urkainian and Russian.
Graphic design is highly valued.
High level of Microsoft Office packages.
Ability to lead and motivate people.
Statistical and data manipulation knowledge.
Experience in marketing.
Previous experience in financial services will be valued.
Bachelor´s degree in Marketing or business related areas.