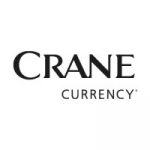 Marketing Coordinator
You found us! Great, that is the first step.
We are looking for someone who is passionate about and has a degree in marketing, media or communications.
We work as a team of self-starters, in a high-trust environment whereas individuals we are pulled into complex tasks in front of the computer screen before working face-to-face with fellow associates and customers.
If you enjoy working in an international workplace and have some years of experience of organizing both online and live events, then we may have the perfect job for you.
Interested? Contact us today to kick start getting to know us and a step-by-step interview process.We look forward to hearing from you!
Crane Currency, a Crane NXT company, is a fully integrated supplier of secure, durable and well-designed banknotes for central banks all over the world.
A dynamic culture, a team environment, exceptional people, best-in-class technology—all have contributed to the amazing success and vibrant growth at Crane. One of the longest-standing companies within the banknote industry, our company is one of few in the world that can perform all steps in the production chain – from design to papermaking, printing and security. Our people are our most valuable asset, and we are committed to hiring and retaining the best in the industry.
The job requires international travel 5-10 times per year, to our sites in Malta, USA, Sweden, as well as to industry conferences.
Location:
This job is based in Tumba, Stockholm or Malta.
Tasks For The Marketing Team

Prepare and execute customer events, online and in-person, for international audience
Manage campaigns and marketing material, both digitally and physically
Update our databases in SalesForce
Coordinate photo and film shoots
Update and coordinate websites
Build presentations


You Have

some years' experience, minimum 2-5 years;
a degree in marketing, communication, media or equivalent job experience;
very good language skills especially in English, in written and oral form;
very good knowledge of: Adobe Creative Cloud, website management


If you have other language skills, you may get good use of them here; especially French, Spanish, Portuguese, Russian.
We believe the right person for this position is someone who is communicative, structured, fun and pays attention to details. You'd like to work with us if you are flexible, cooperative and if you can keep to deadlines as well as take responsibility for your tasks.
Information and application
Based on the company's security requirements, a background check is conducted before employment is offered. Crane Currency is a non-smoking company.
Submit your application as soon as possible as the selection will be ongoing.
We look forward to your application!
Start date


1 August or as per agreement
Crane Currency is located within Tumba Bruk's historic area, about 30 km south of Stockholm, about 20 minutes from Stockholm Central.
#CCY