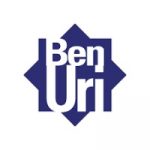 Marketing an Commercial Manager
Overview
Ben Uri Gallery and Museum, engaging as benuri.org, is the first full-scale virtual museum and research centre. Conceived in 2018 and published within the 2019 Sustainability and Public Benefit StrategicPlan benuri.org was 'soft' launched in September 2020. Ben Uri was founded by a Russian Jewish immigrant artist in 1915 in Whitechapel in the East End of London. It was the first British Jewish cultural institution and the centre of engagement for two waves of immigration - the first pre-WWI from Russia and the second pre and post-WWII from Central Europe escaping or surviving the Holocaust. It became effectively homeless in 1996 and in 2001 a new Board set a transformative strategy to operate in the mainstream of British culture. In 2018 the Trustees published its Sustainability and Public Benefit Strategy which carved an enlightened operating formula for this (and other?) small and medium-sized museums (representing 82% of the UK's 3,500 museums) to achieve financial sustainability and deliver distinctive public benefit. In September 2020, after 20 months of content development, the first full-scale virtual (art) museum launched encompassing all the traditional content and more but multiplied in quantum: e.g. 40exhibitions at any one time, 1400+ works fully searchable, 400+ artist biographies, 100+ reports from the Research Unit, 100+ films, 60+ podcasts etc and the Research Centre for the recording of the Jewish and immigrant contribution to British visual culture since 1900 alongside the Arts and HealthInstitute for the study and dissemination of cost, and recipient, effective art interventions using our collection as its source. Our London gallery remains an important enhancement of our digital presence by housing our exhibition gallery and an extended art reference library on the lives and works of Jewish and Immigrant artists to Britain since 1900 reflecting the Research Unit's focus. The future is digital - our future is benuri.org
Role:
To continue to increase Ben Uri brand & USP awareness in a crowded global marketplace in order to generate growth in users both digital, and physical. To increase recognition of Ben Uri as the pre-eminent authority and resource provider in the following fields:
The Jewish and immigrant contribution to British visual culture since 1900 through the Ben Uri Research Unit
The design, production, and national dissemination of digital arts programming for the 70+ demographic often living in social isolation and/or with dementia in both residential care and at home
A pioneering art portal to grow engagements progressively with and throughbenuri.org– enhanced by the physical gallery and art reference library in St. John's Wood, N.W. London
Duties:To work in partnership with Development colleagues on the following:
Social Media: all redirecting to Ben Uri Websites
Continue to develop 'This Week at Ben Uri' promoting Digital & Physical
Continue to populate every relevant SM platform possible to increase awareness
Continue to advertise posts on LinkedIn > to 5 key art groups with 1/4m members.
Restart Facebook & Instagram advertising when allowed as currently banned > work long in progress
Improve and tailor SM posts to engage more effectively > consultant in play to advise
Create selected, but many, event partnerships to access new audiences
Build partnerships with successful 'art bloggers' re collection, exhibition etc access
Establish relationships with 'influencers' in UK, Germany, Poland, Israel & N America
Significantly increase the use of video in posts
Personalise posts and build 'authoritative personalities' from within BU
Use analytics to measure and benchmark performance and refocus and refine
Web:
Continue to find and populate major 3rdparty art web platforms with Collection
Continue to populate the main relevant Listing sites with events and online features
Find and add USA, Germany, Poland & Israel listing sites to widen awareness / usage
Create a page on What's on to promote 3rdparty events based on agreed mutuality
Continue to press advertise 'New Era' to Jewish, Art, Refugee and Local Populus
Significantly increase the use of video
Analyse the performances from having stand alone sites linked to and separately within Benuri.org
Continue to survey users and respond positively to majority user views
Measure and benchmark performance through analytics and respond positively
Events:
Promote scope of BenUri-online at all online and physical events – visually & verbally
Develop weekly digital events programmes with colleagues and promote actively
Physical:partnering the Arts department to:
Promote Benuri-online within the gallery using statement boards, QR codes, video, and TV Screen links
Upscale exhibitions in tech context using QR codes and video and audio communications in addition to visual text
Promote fortnightly exhibition tours linked to a different local restaurant with discount offer
Exhibition tours for sponsors and their guests
Link up with London exhibition tour guides and companies to visit FOC
Touring exhibitions: to include text board with QR codes to highlight digital offer
BURU: Above & below the line Press & Digital advertising and promotion to increase awareness through:
Google Charity Ads > Ensure we are never in violation of their T&Cs
Google Charity Ads > Use consultants to advise strategy & implementation
Direct target market advertising: paid, or preferably unpaid editorial content in dedicated news media - community newspapers, radio stations and digital media; Cultural – heritage centres, Embassies & publications, National & International News Media, National & International Art Media, Universities - academics and students, via professional associations and media, Schools – GCSE & A level students through teachers' associations and publications, Museum Associations > UK, Germany, Poland, Israel, and N America, Freelance curators, Freelance researchers, Art Market – Auction Houses, Galleries, Dealers, Collectors, Art organisations with wide public engagement, Artist organisations etc
BURU biographies supplied to print and digital media FOC to media organisation
Search engine inquiries – redirect to Ben Uri by buying c150 ArtistInfo@ domains
Continued promotion of newsletter subscriptions via Web & SM – currently over 13,000 – increasing by c 50 a month
Maximising the E list
Continued issue and promotion of This Week at Ben Uri
Sponsorship:Create a robust, intriguing, enticing platform for commercial sponsorship and high net worth giving / grant branding
Opportunities:
SM Posts – on Facebook, Instagram, Twitter
Web site/s as a whole, Web departments, Web pages
Emails: This Week at Ben Uri, promotional, press releases, general / subject specific
Collection works – individual or by Artist or themes
Exhibitions – digital and physical
Targets:
Art dealers / Galleries who represent / deal in specific BU collection artists
Local: Consumer service companies – estate agents, restaurants, gyms, beauty salons, apparel, food, accountants, lawyers, Insurance brokers, Private medicine, IT consultants,
National: Banks, Investment, Insurance, Private Health, Travel, Automotive, Fashion, Auction houses, Art fairs,
Private supporters
Sales:Art & associated products
Otherachievable entrepreneurial commercial opportunities
Any other temporary task that needs addressing at the Boards' request where your experience will add value
Reporting:
Prepare monthly Board reports and present in person when required
Attend Management meetings and actively contribute
Person specification
Education and skills:
Good general education plus an interest in art
Excellent organisational skills and attention to detail, punctuality, and reliability
Excellent oral and written communication skills
Successful in team working and hands-on management, preferably in the arts
Self-motivated, able to make decisions and act on them
Ability and comfort in numeracy
Logical thinker and forward planner
Energetic and positive thinker
Experience:
Proven success in marketing within a small to medium size enterprise
Proven commercial and entrepreneurial achievements
To apply for this job please visit LinkedIn.